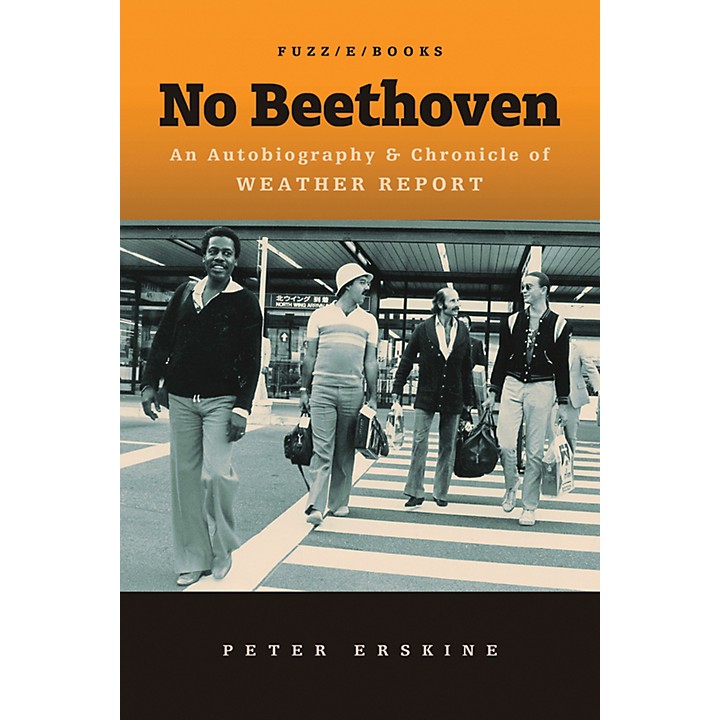 No Beethoven chronicles the life and times of drummer Peter Erskine, with the legendary band Weather Report being the nexus to this first-hand account. Erskine was in the midst of the modern American jazz music scene as it underwent its most dynamic change. Peter Erskine is a musician of his times with incredibly rich stories to tell in this autobiography. Including never-before published photographs.

No Beethoven includes chapters dedicated to Weather Report and the musicians Joe Zawinul, Jaco Pastorius and Wayne Shorter, plus the bands Steps Ahead, Steely Dan, and artists such as Elvin Jones, Joni Mitchell, Freddie Hubbard, Diana Krall, Steve Gadd, producer Manfred Eicher, composers John Williams and Mark-Anthony Turnage, et al. The book provides a revealing look at the creative process involved in performing music on-stage and in the recording studio, as well as a behind-the-scenes look at how the musical instrument industry operates.

This is a book for all musicians and fans of music. As famed drummer and Rush founder Neil Peart writes: No Beethoven is among the best musical autobiographies I have read. Peter's story is absorbing and compelling, full of well-drawn characters and incidents both humorous and serious. It flows with the same ease and naturalness as his drumming, and under that good-humored gloss, it conveys the same profundity of experience and ideas. This book should be read not only by every drummer, but by every musician. Even dedicated amateurs of music will find it entertaining and worthwhile.
Specifications
An Autobiography & Chronicle of Weather Report
[Weather Report] By Peter Erskine
Item: 98-0989253017
UPC: 038081470153
ISBN 10: 0989253015
ISBN 13: 9780989253017
Category: Textbook - General
Format: Book