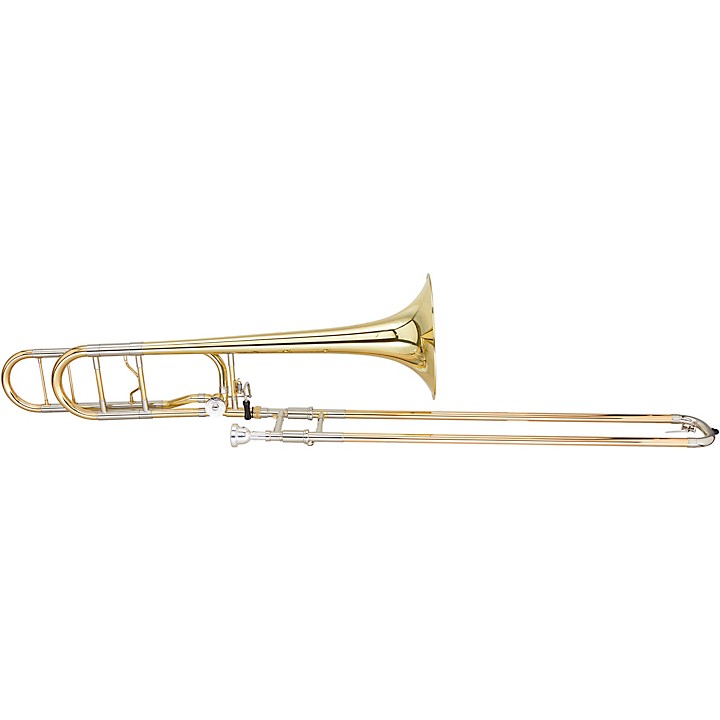 Affordable pro quality.
For generations, E.K. Blessing has offered an affordable large bore F-attachment trombone for the advanced trombonist without compromising on build quality and playability. Approved by educators for decades, the classic B88 was a traditional first choice for a serious student, laying the foundation in high school bands across the USA.
The new BTB-1488 trombones are an evolution of this legacy. Design refinement in the hand-slide construction and body bracing offer a more resonant instrument that is responsive and easier to play with fantastic projection. At Blessing, our core values remain the same. The BTB-1488 Performance trombones offer accessibility to a path for rapid growth and musical development along with a modern playing experience that rival many professional models.


Colorful and consistent in timbre for all ranges and dynamic levels.
Specifications
Performance Series
Key: Bb/F
.547" Large Bore
8.5" Bell Diameter
Open Wrap Design
Improved F attachment bracing
Clear Epoxy Lacquer or Silver Plated Finish
Two-piece Yellow Brass or Rose Brass Bell
Traditional F Rotor Design
Yellow Brass Lead Pipe
Yellow Brass Body
Nickel Silver Chrome-Plated Inside Slide
Narrow Rose Brass Outer Slide with Nickel Silver End Bow
Large Shank Receiver
Blessing 6.5AL Trombone Mouthpiece
Blessing C-88TB Deluxe Case