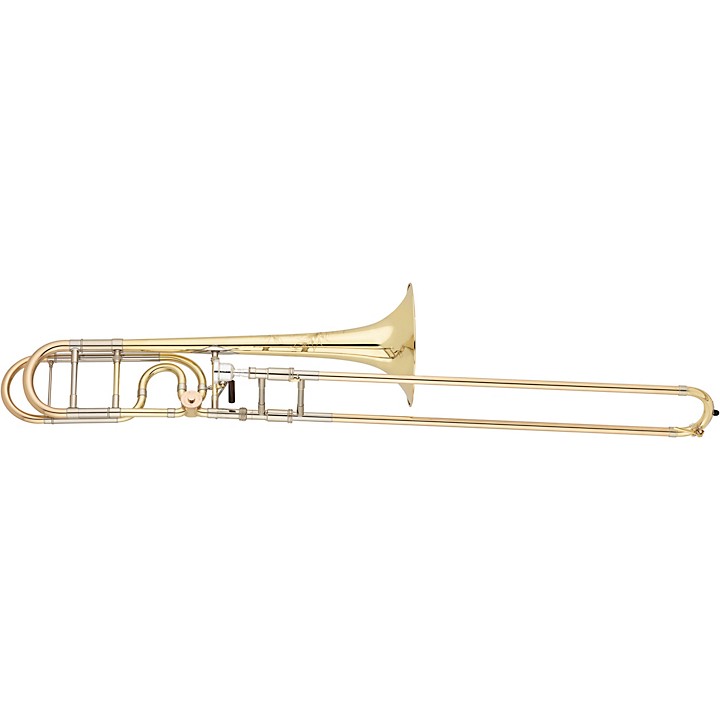 An artist designed tenor trombone for professional players.
The Joseph Alessi Artist Model tenor trombone is the result of S.E. Shires experimenting further than ever before. A revolutionary combination of materials and construction, the Artist model trombone embodies a perfect balance of color, efficiency and resonance. The unsoldered, two-piece, lightweight yellow brass bell allows the Alessi model to cut through any ensemble. It will still maintain a mature width of sound that holds together even with the most extreme demands of the repertoire. The bell is hand-hammered with a "TI" taper, traditionally brazed seams and special annealing treatment with a Joseph Alessi Model custom engraving.

A gold brass F-attachment slide on S.E. Shires' newly designed Alessi rotary valve brings forth depth and density of sound coupled with the clarity and stability of a rotary valve, which works in tandem with a gold flanged tuning slide. The Alessi handslide utilizes a combination of different alloys to not only bring consistency and clarity to this model, but also to allow for the flexibility to change style and mood at the player's will. This exquisite combination offers the ultimate versatility for any musician looking to be a cut above the rest. This tenor trombone includes an S.E. Shires tenor trombone case, mouthpiece and care kit.
Specifications
Instrument Type
Type: Tenor Trombone
Level: Professional
Construction
Leadpipe material Yellow Brass
Bell Material: Yellow Brass
Body Material: Yellow Brass
Bore Diameter: .445"
Bell Diameter: 8.5"
Slide: Gold Brass
Valve Type/Const: Rotary/Brass
Other
Case: Included
Mouthpiece: Yes