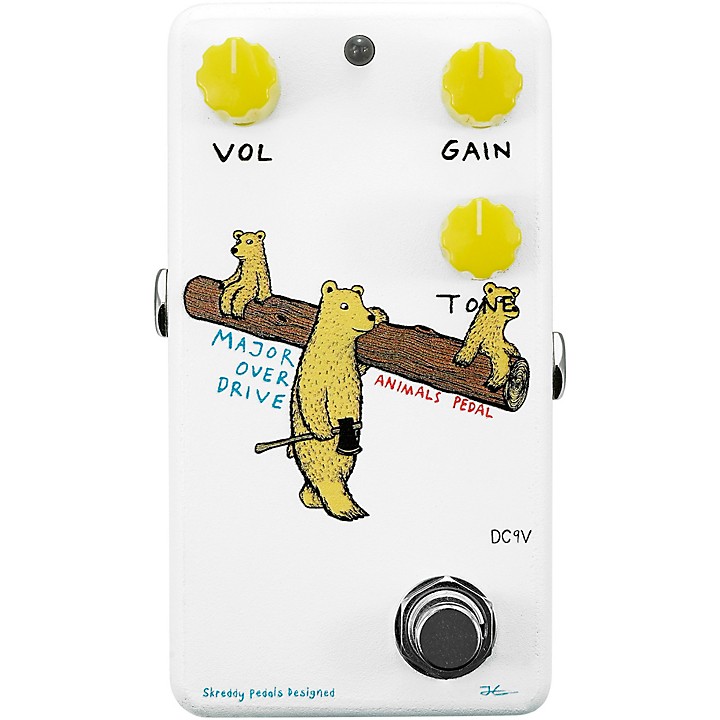 The tones of late 60's and 70's British tube amps.
The Animals Pedal Major Overdrive was designed to the last detail by legendary pedal guru Mark Ahlfs of Skreddy Pedals. The Major Overdrive has the characteristics of a real British tube amp of the late 60's and 70's. It is designed to produce a variety of sounds including a clean tone, a rich harmonic brown sound, and high gain neoclassical sound all in one pedal. It has great response, and you can control the gain with the guitar volume and picking.

All Animals pedals feature artwork by Jonas Claesson, operate on 9v power, feature true-bypass switching, and are made to exacting standards of performance and durability using only the highest quality parts and materials.
Features
Artwork by Australian Surf Artist Jonas Claesson
Operate on 9v power
True-bypass switching
Made to exacting standards of performance and durability using only the highest quality parts and materials
Controls
Vol—Adjusts the volume
Tone—Adjusts the tone centered on the high frequency
Gain—Adjusts the strength of the distortion