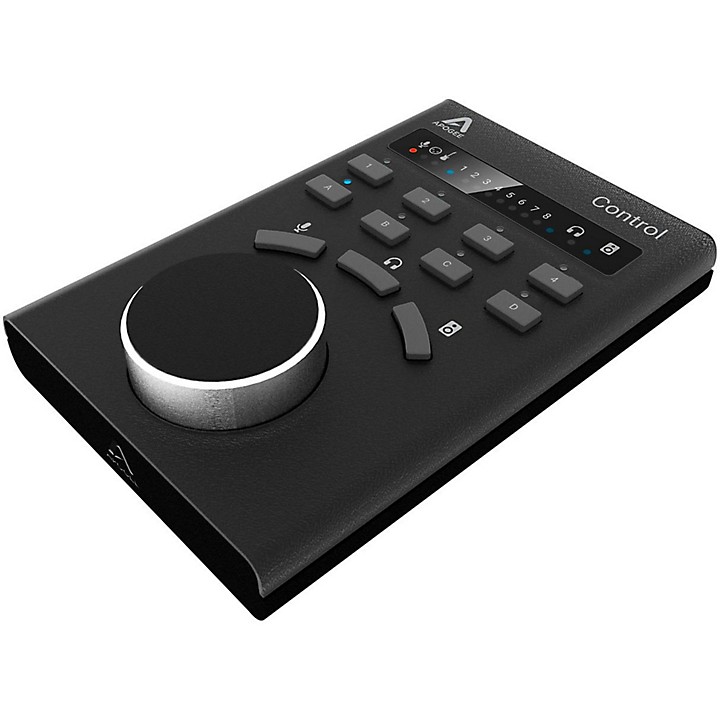 Hardware control surface for Apogee Element Series interfaces.
Apogee's Element 24, 46 and 88 audio interfaces are built to be controlled by a powerful software eco-system. With the Element series you have more control options than ever before. Access all I/O controls and settings for your Element hardware with Element Control, Apogee's software control application for Mac. Use the app to select your input type, adjust input/output levels, configure up to three different low-latency mixers and more. You can also use the arrow keys on your keyboard to quickly select any input or output and adjust the level.

With Element Control's Essentials window, you'll see just the hardware settings you need in a form that requires minimal screen space. Move the Essentials window under, over or to the side of your DAW window for lightning access and total control. Your workflow will be uninterrupted as you keep your focus on the computer screen. Sometimes, it just feels right to have hardware control at your fingertips. With the Apogee Control hardware remote, you have eight buttons and a control knob that you can configure to control a wide range of settings. Apogee Control Hardware Remote connects directly to your Mac using a simple USB cable.