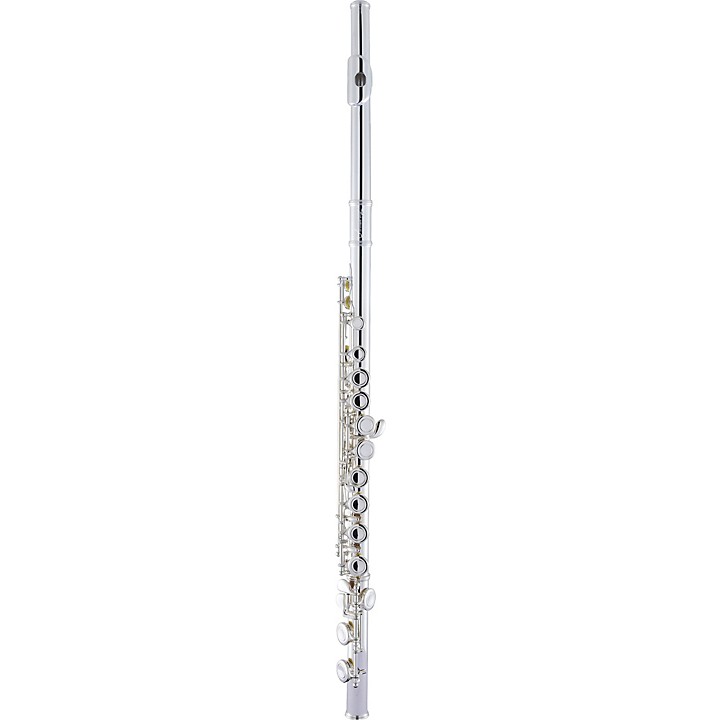 Designed for optimal playability, articulation and resonance.
The Armstrong AFL201 Student Flute is an ideal beginner instrument for inspiring young musicians. This high-quality flute features a nickel silver body and headjoint with that produces a warm tone while resisting tarnish. Thoughtfully designed for students, the AFL201 includes an offset G key system with Y arms for quick response and an embouchure hole with a sharp blowing edge for improved articulation across all registers. When you start a budding flutist's musical journey with the Armstrong AFL201, you're giving them more than just an instrument — you're giving them the key to unlocking their potential. The AFL201 Student Flute will have students mastering melodies in no time.


Offset G Key System Promotes Proper Hand Position

The AFL201's offset G key system allows young hands to maintain a comfortable and natural hand position. This thoughtful design prevents students from straining their wrists and developing poor technique early on.


Embouchure Hole Edge Produces Robust Tone

Armstrong designed the AFL201's embouchure hole with a sharp inner edge that helps students produce a full, resonant tone. This cutting-edge design encourages proper breath control and support right from the start, allowing students to explore the flute's range of dynamics and articulation. The embouchure hole's sharp edge also helps students articulate notes clearly in the flute's higher register.


Silver-Plated Body Resists Tarnish for Lasting Beauty

While the AFL201's nickel silver body provides an ideal medium for producing a warm, rich tone and resists tarnish preventing the development of a dull patina, allowing the flute to maintain a professional appearance throughout a student's musical development.
Specifications
Head joint material: Nickel silver
Body material: Nickel silver
C foot joint: Yes
Closed hole: Yes
Offset G: Yes
Y-Arms: Yes
Case: ABS stackable
Tone holes: Drawn and rolled
Features
Easy to produce a beautiful tone in all registers
Easy articulation
Light, fast and durable key action
Superb intonation