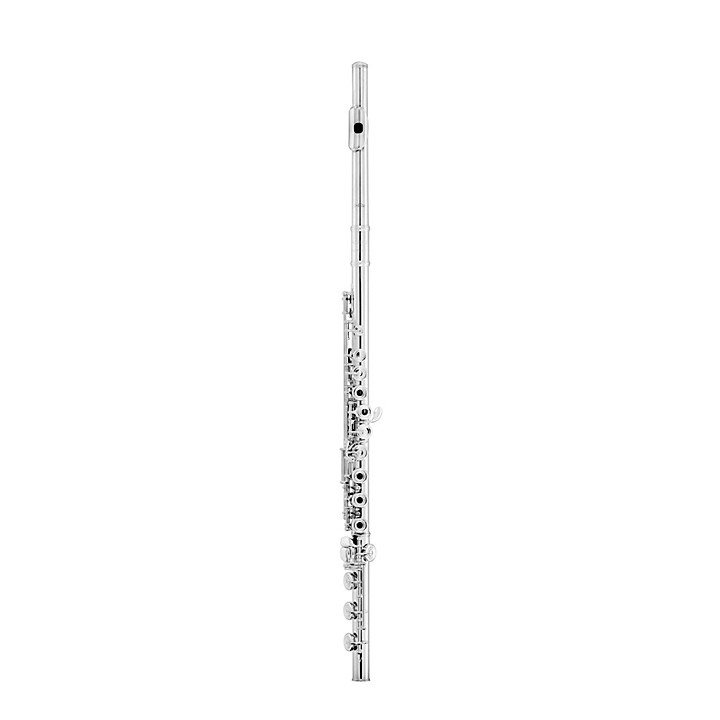 Professional flute designed by a master.
Designed by Altus founder and flutemaker Shuichi Tanaka, Azumi flutes are a perfect fit for the serious student and aspiring flutist. The most distinct feature of all Azumi flutes is the Altus Z-cut professional headjoint, which responds quickly and easily, and produces a full and rich tone in all three registers. All Azumi flutes feature pointed key arms for an elegant and refined look, improved key strength, and even pad wear. The Altus/Bennett scale makes these flutes effortless to play in tune. The Azumi Pro line flutes are perfect for the student who has distinguished themself as a committed musician. This is a step-up instrument, just shy of professional in terms of features, but well shy in terms of price. The Azumi AZ3SRB is the pinnacle of the Azumi Pro line.

The Azumi AZ3SRB features a sterling silver Z-cut headjoint, a sterling silver body, B footjoint, open holes and inline G. Comes with case and cleaning products.
Features
Professional features
Sterling silver construction
Superb intonation