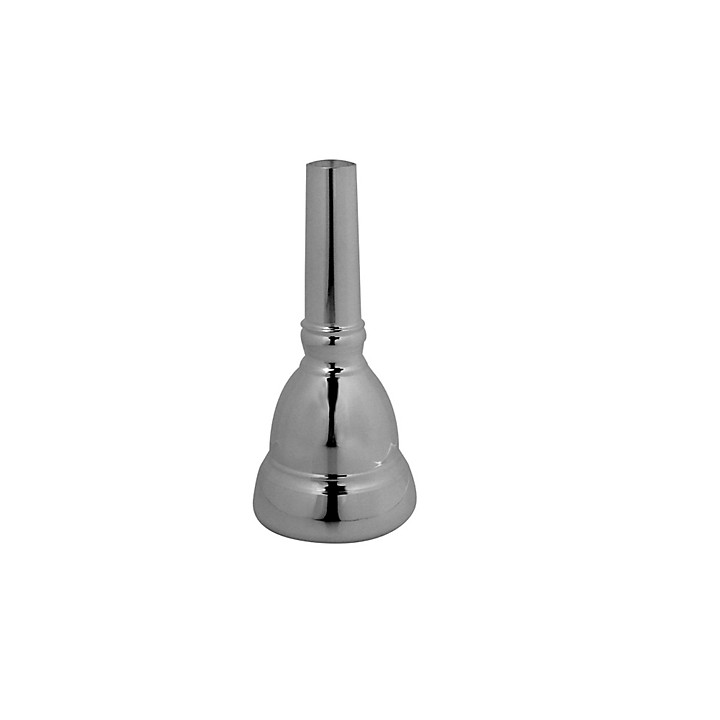 Retro mouthpiece that invokes the famous mouthpieces of the 1920s.
With the all-new Bach Artisan mouthpieces, Bach has gone back into the Vincent Bach vault in reissuing the classic mouthpiece designs of the early 20th century. These Artisan mouthpieces are a tribute to the success of the legendary craftsman with design elements reminiscent of the 1920's era models built in New York City. This was an anxiously awaited release, with thousands of them having been pre-sold.

Alto trombones (like the Bach 39) and small bore tenors (.480"-.508" bore a la Bach 6, 8, 12, 16 - lots of jazz and commercials horns in this range) use a small shank mouthpiece. Also using a small shank mouthpiece are medium bore (.525" like a Bach 36) horns. These are common in jazz work, theater work, concert band, brass quintet or even lighter orchestral stuff. A medium bore horn can almost do it all except for true bass trombone parts.
Specifications
See drop-down menu for size selection.
Features
See drop-down menu for size selection.