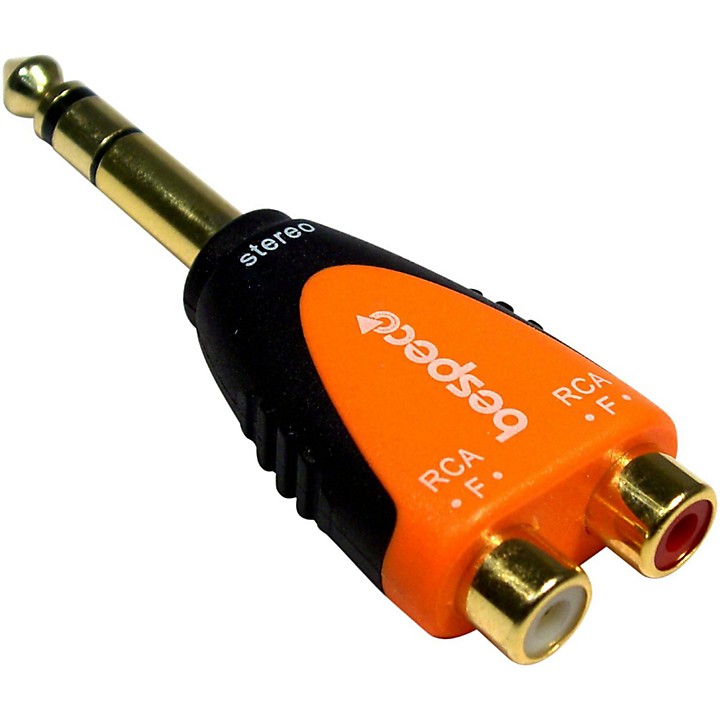 Pro-grade workmanship and materials.
Backed by a lifetime guarantee, Bespeco Silos SLAD Series Professional adapters are the perfect solution for connecting all of your different types of cables. With over 50 models available, the combinations are unlimited.

All Silos SLAD 24K gold-plated adapters are shielded and hand-soldered individually. Each adapter is then injected with a special silicon resin bath to protect it from oxidation and mechanical failures. After the connectors are sealed with a PVC coating, the production process ends with every adapter being tested.

Bespeco adapters are completely immune to electrostatic discharges and electro-magnetic, field-generated buzzing and are guaranteed to last for up to 100,000 inserts. To make connecting cables even easier, all Silos adapters have cable connections printed on both sides so you always know where to connect your cables.

A world leader in cable production, Bespeco is located in Ancona, Italy, and has been manufacturing accessories for musical instruments since 1982. After exporting its products all around the world, Bespeco is now available in the USA. Its wide range of items includes cables, connectors, stands, home theatre brackets, electronics, audio systems, lighting, instrument bags, microphones, flight cases, sportswear and DJ gear. Bespeco is synonymous with high quality and long-lasting performance.

Bespeco's vast range of cables have always met and exceeded the expectations of professional musicians who demand the highest quality and performance from their equipment. Combining over 30 years of knowledge and experience with quality materials and equipment, Bespeco is an innovator in the industry. In order to have constant improvement Bespeco performs quality control checks on all production. Now, there is a Bespeco brand product available for every need at very affordable prices.