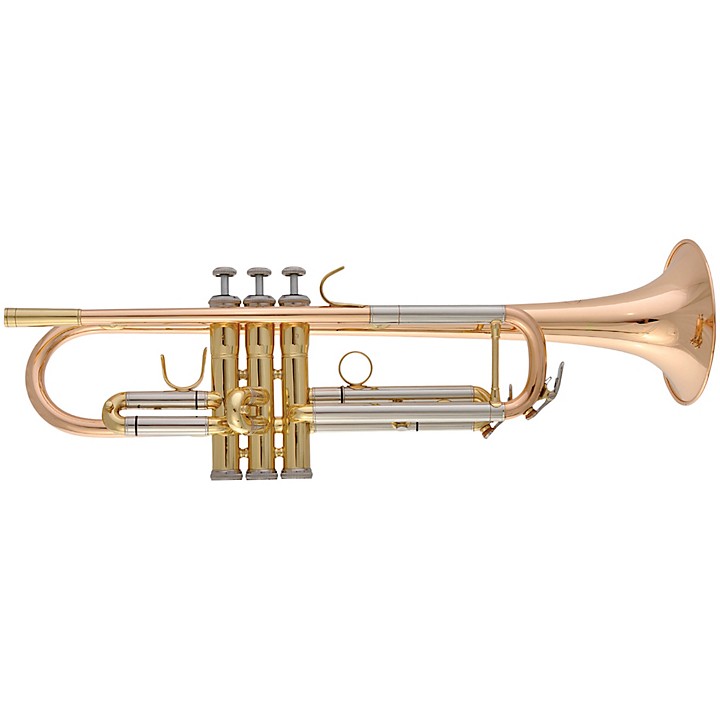 Highest quality student Bb trumpet.
Conceived to offer the tonal benefits of the existing Besson brass family to the student musician, the Besson 1000 Series trumpets are free blowing, well balanced and comfortable for the young player, and produce a full sound with both good intonation and easy response.

Made to the highest standard by skilled craftsmen at the superb modern facilities in Gulauthi, India, the 1000 Series benefits from a blend of superior quality materials and technical expertise, providing instruments which are ideal for players of all ages and abilities.

Every Besson instrument is play-tested before it is shipped to ensure valve seating, proper alignment of water keys, and several other quality control criteria. The Besson BE1000 is among the smartest student instrument choices on the market today.

Features
Bore .460"
5³ one-piece gold brass bell
Adjustable finger ring with stop on 3rd valve slide
Thumb hook on first valve slide
Precision center sprung stainless steel valves
2 water keys
Hand- forged braces
Clear lacquer finish