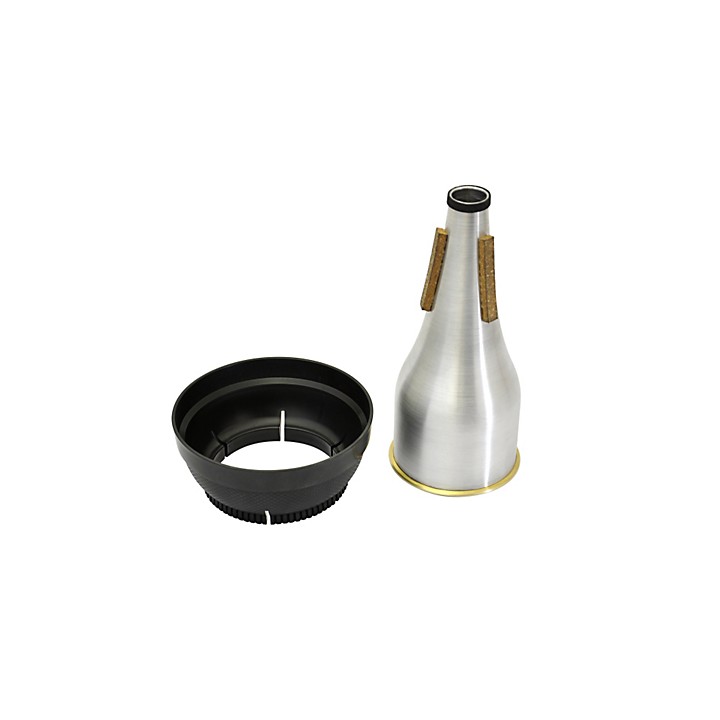 Amazing trumpet accessory.
The 3-Way Cup Mute by Best Brass is an innovative design that manifests an unprecedented versatility in mute design. It features a removable cup section which when attached makes for a warm, expressive and engaging cup mute sound. It is great for soloing or ensemble work, and like all Best Brass sound transformers, does not affect pitch. When the cup section is removed, the 3-Way becomes a straight mute that likewise will not requiring retuning the instrument. It has a powerful, and clear tone that makes it a formidable rival to any straight mute on the market. Lastly, when the cup section is reversed so that it faces outward, it can be used as a plunger.

The multiple applications for this mute make it a really attractive product both for its great sound in all three aplications and for its convenience in terms of taking up case space. For any musician who plays in ensembles that require al three mutes, and especially for one that travels a lot, the fact of not having three separate devices to carry around is a very real advantage.