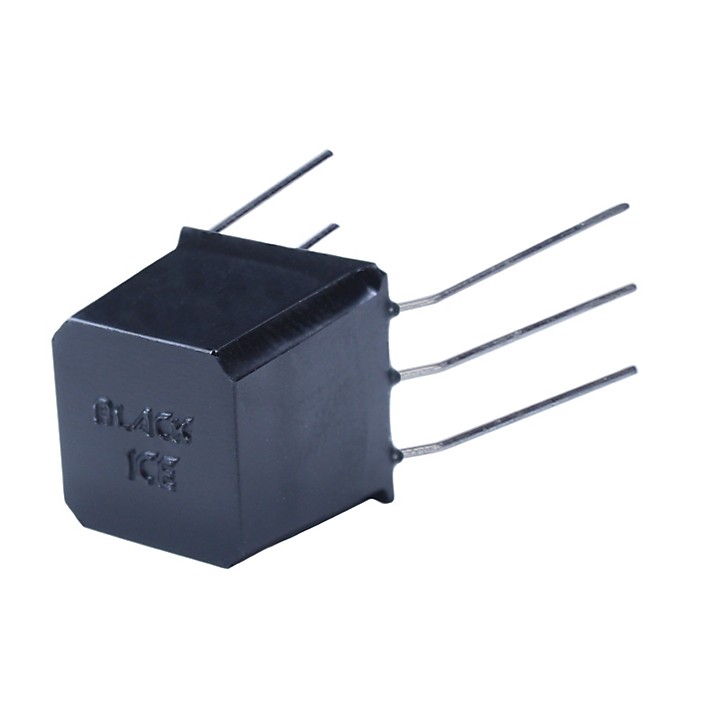 Turn your guitar's tone control into an overdrive module.
Dial in some fun with Black Ice, the amazing battery-free circuit that turns your guitar's tone control into a great-sounding onboard overdrive.* With no batteries to worry about, Black Ice provides a lifetime of tone with no maintenance required.

The versatile Black Ice unit can be configured for just a touch of grit or a more aggressive grind. It's compatible with all passive guitar and bass pickups, is super small (about the size of a sugar cube) and very easy to install. Installation can be as easy as replacing the capacitor on your guitar's tone control with the Black Ice module. A variety of other wiring options are also provided for guitars with multiple tone controls and for those who prefer to access Black Ice via a switch.

*Note: Black Ice will not boost the volume or sustain of your guitar.
Features
Turns your guitar's tone control into an onboard overdrive
Easy to install
Goes from a touch of grit to aggressive grind
Compatible with all passive guitar and bass pickups