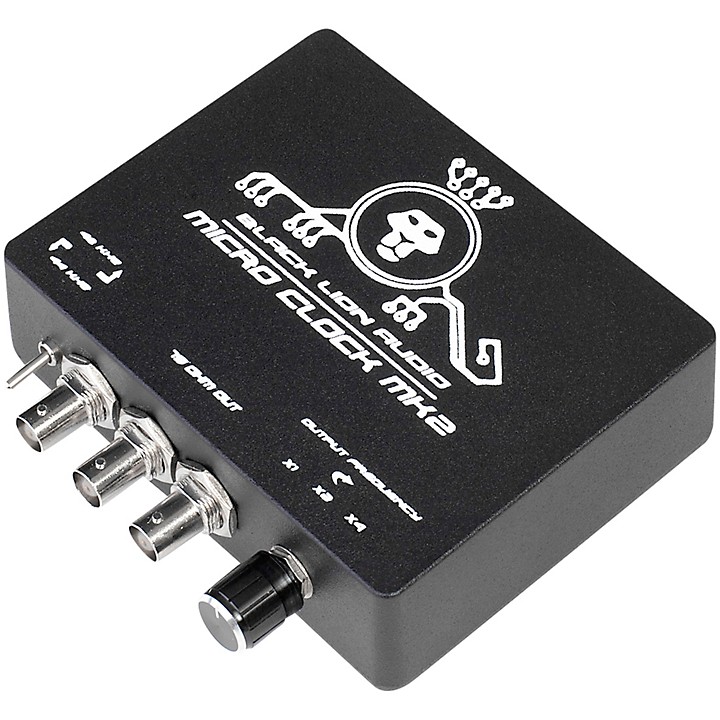 A powerful and accurate wordclock to sync all your devices.
The Micro Clock MKII is a simple, yet elegant design in external clocking. It features ultra-low jitter, third order crystal oscillators with a high current parallel drive circuit designed to maintain harmonic content of the signal regardless of loading conditions. In addition to this, proprietary noise reduction circuitry dramatically eliminates unwanted switching harmonics normally found in digital signals. The Micro Clock MKII is one of the best performing external word clocks in the pro audio market today.

It features six selectable output frequencies from 44.1 kHz on up to 192 kHz. The output level is approximately 5 volts peak to peak. Jitter at the crystal oscillator is approximately 1 picosecond RMS, and just under 10 picoseconds RMS at the output. The power supply is a 9 volt DC wall wart that's capable of accepting both 120 and 240 volts AC. The clock is compatible with all modern digital devices that have 75 ohm BNC word clock inputs.


Features
Output: 3 BNC with fixed 75 ohm terminations @ 5 volts peak to peak
Power: 9 volts DC
Sampling rates: Six selectable rates, 44.1 kHz-192 kHz (44.1, 48, 88.2, 96, 176.4, 192)
Jitter: Less than 10 picoseconds of accumulated jitter measured using a delta sigma averaging method