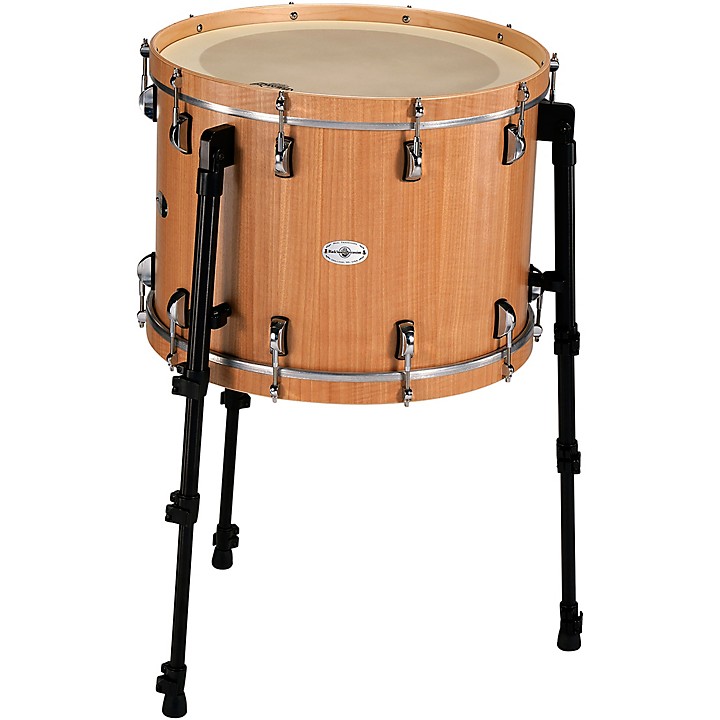 Designed in conjunction with Morris Palter.
The Multibass™ is a multiple percussion bass drum like no other. Extendable legs attached directly to the drum puts the bass drum in exactly the spot you need for modern performance applications.

This bass drum sets up quickly, is easy to transport, is highly adaptable, and most importantly, has a sound that worked for modern percussion literature. With extensive R&D time invested into the function and sound, the Multibass has become recognized through the world as the best solution for the modern multipercussionist.
Specifications
MB18FA - 18" dia x 14" Multibass
MB20FA - 20" dia x 14" Multibass
MB22FA - 22" dia x 14" Multibass
MB24FA - 24" dia x 14" Multibass
Features
5-ply Maple shells with low-height, interference-free hoops
Custom bearing edges for a warm, musical and punchy sound
Lightweight telescoping legs designed to preserve low end
Arch2 lugs and REMO® Renaissance Powerstroke 3 heads
Figured Anigre veneer; also available in Satin Concert Black Stain