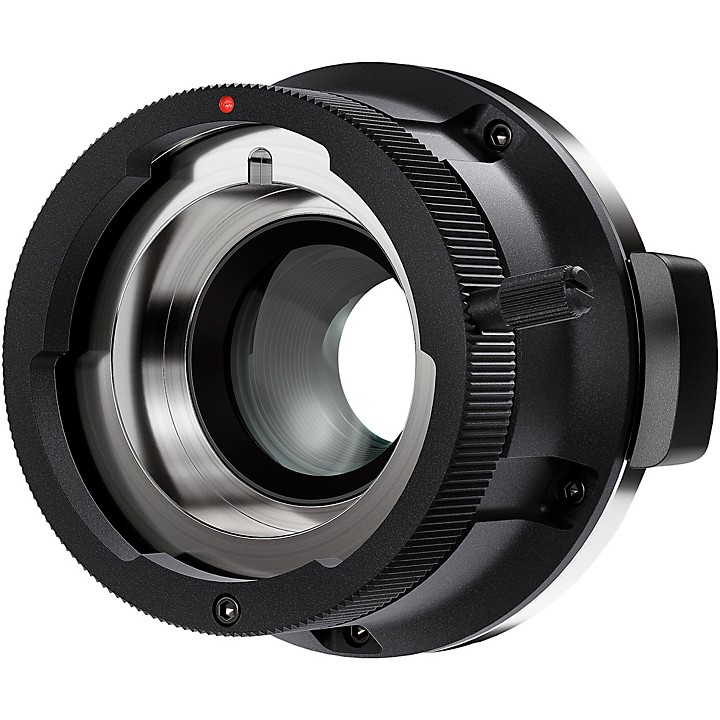 Always use the right glass for the job with a versatile lens mount.
This URSA Mini Pro B4 Mount from Blackmagic Design is designed for optimal use. The interchangeable lens mount on URSA Mini Pro lets you quickly switch between EF, PL and F mount lenses. URSA Mini Pro 12K includes a PL mount and URSA Mini Pro G2 comes with an EF lens mount. You can purchase additional EF, PL and F lens mounts separately, and even a B4 lens mount for URSA Mini Pro 4.6K G2. The interchangeable lens mount lets you use high quality photo, cinema and broadcast lenses from manufacturers such as Canon, Zeiss, Arri, Cooke, Schneider and more. With precision optics and spherical aberration correction specifically designed to match the camera's sensor, you can use your existing B4 HD broadcast lenses.
Specifications
Mount: B4
Magnification: 1.1x
Optics resolution: 1920 x 1080
Image circle: 0.41" x 0.23"
Dimensions: 3.27" x 2.2" x 2.92"
Weight: 0.75 lb.
Features
Interchangeable lens mount lets you use high quality photo, cinema and broadcast lenses
Compatible manufacturers include Canon, Zeiss, Arri, Cooke, Schneider and more
Precision optics and spherical aberration correction
Specifically designed to match camera's sensor