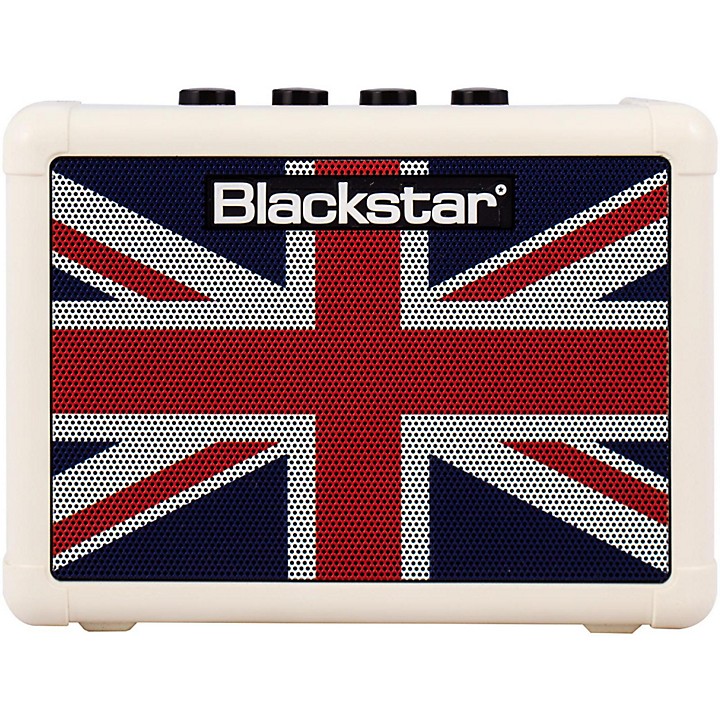 The sun never sets on this little monster.
Blackstar's FLY 3 is an innovative, 3 Watt, mini amp with big tone. The patented ISF circuit gives you unlimited adjustment over the characteristics of your tone and takes you from the USA to the UK and anywhere in between. This combines with the tape delay to give you the best-sounding, most fun to play mini amp available. An MP3/Line-in jack allows you to connect your FLY 3 to an MP3 player, mobile phone, laptop or tablet and jam along to tracks. The FLY 3 can also be powered by batteries, enabling you the get the sound in your head wherever you go.

And, beyond the huge sound from a tiny platform, this version features extra British-style eye candy with Union Jack artwork.
Features
Power: 3W (solid state)
Two channels
Single input
Speaker: 1x3 Blackstar
Controls: gain, volume, overdrive switch, ISF, delay level, delay time
Built-in delay
Speaker-emulated output
Aux. input.
Can be powered with batteries
Dimensions: 6.69 in. x 4.72 in. x 4.01 in.
Weight: 1.9 lbs.