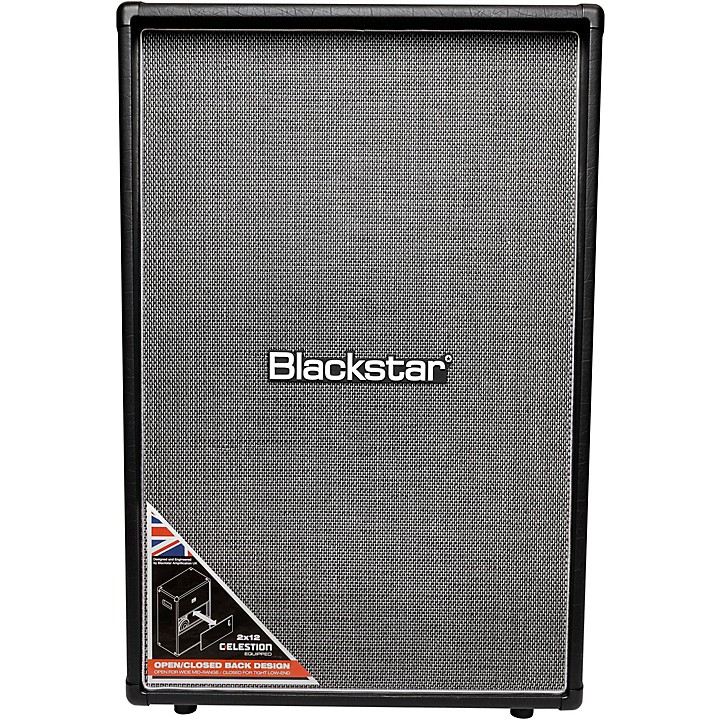 This road-worthy vertical 2x12 is ready to move some serious Celestion-flavored air.
Since the launch in 2010, Blackstar's HT Series has become one of the world's best-selling tube amp lines. The all-new MkII version of these acclaimed amplifiers elevates them to a new level of performance. This vertical 2x12 speaker cabinet is perfectly matched to complement the all-new HT-20RH MkII.

The HT-212VOC MkII delivers awesome tone and projection. These cabinets use heavy-gauge wiring and rugged semi-open construction for strength, tone and projection. Inside, two 12" Celestion Seventy/80 loudspeakers give this cabinet its voice. The HT-212VOC MkII also features a unique open/closed back design which allows players to choose between the tight response of a closed back cabinet, or the wider response of an open-back cabinet. Compact and lightweight, this cabinet is perfect for the new line of HT MkII amps.
Specifications
Power handling: 160W
Speakers: 2x12" Celestion Seventy80
Impedance: 4, 16 ohm
Vertical design
Rugged construction
Heavy-gauge wiring
Unique open/closed back design