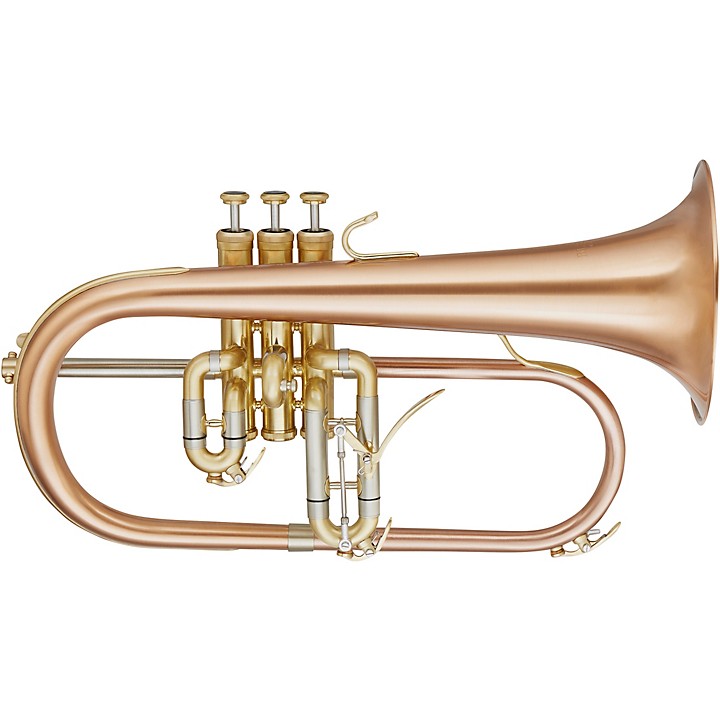 Designed for the advanced student.
The Blessing BFH-1541RT Performance Series Bb flugelhorn has perennially been a Blessing best-seller. Ideal for the student to a professional player that desires a consistency in "feel" moving between trumpet and flugelhorn while retaining that classic flugelhorn warm and mellow color. It offers pro features and playability at an affordable price. Ideal for any trumpeter.

The BFH-1541RT has a brushed brass clear lacquer finish. A lacquered matte or "satin" finish option is achieved by scratch brushing the instrument before it lacquered. The inside of the bell has a shiny clear polished lacquer finish providing a beautiful contrast to the body. The lacquer finish will protect the integrity of the brass and is thicker than plating. It is efficient requiring less maintenance than a plated instrument because it doesn't tarnish. The sound is stable yet warm and lush.
Features
Performance Series
Key of Bb
.459" bore
New 6" Rose Brass bell
Improved tuning mouthpipe
Rose brass leadpipe
French-style vertical slide configuration
Hand-lapped Monel pistons
3rd valve slide trigger
Vintage matte finish with bright accents in lacquer
Blessing 3FL mouthpiece
Blessing C-1541 backpack style case