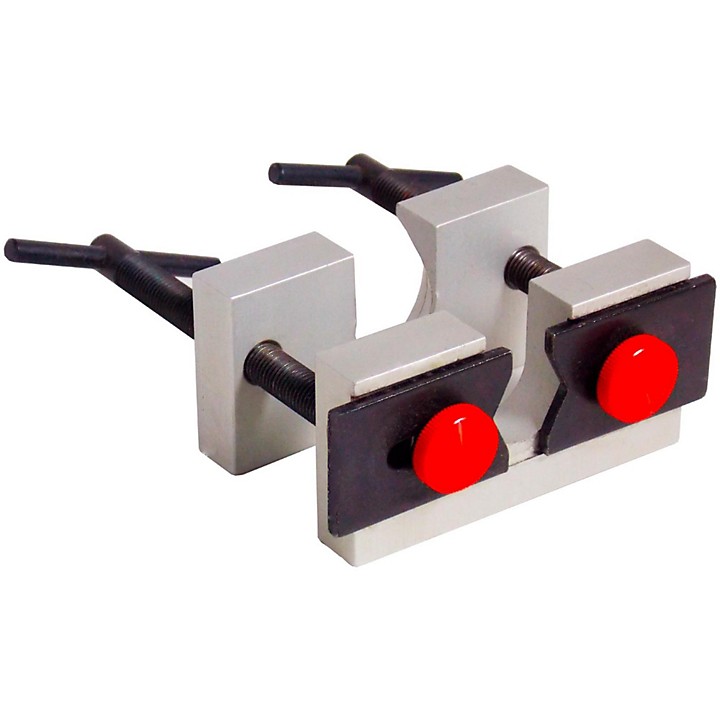 A specialized solution for stuck mouthpieces.
The Mouthpiece Puller is an innovative tool designed specifically for extracting stuck mouthpieces from brass instruments without causing damage. Its precisely machined jaws grip mouthpieces firmly yet gently, allowing for easy removal with minimal effort. An adjustable dial provides controlled pressure so you can apply just enough force to extract the stuck mouthpiece without twisting or bending the instrument. Constructed from lightweight aluminum, this portable tool is a must-have for band directors, instructors and repair technicians.


Precisely Machined Jaws Grip Mouthpieces Without Damage
The Mouthpiece Puller's adjustable jaws are custom-fitted to grasp mouthpieces of various sizes. Their precisely machined grip holds mouthpieces securely in place as you apply pressure, allowing for easy extraction without slipping or scratching the mouthpiece or instrument. The contoured jaws apply pressure evenly around the mouthpiece, eliminating the risk of bending or twisting the lead pipe or braces during removal.


Adjustable Dial Provides Controlled Pressure
An adjustable dial on the Mouthpiece Puller allows you to control the amount of pressure applied during extraction. Turn the dial to increase pressure gradually until the stuck mouthpiece begins to loosen. This helps ensure you don't apply too much force, which could damage the instrument. The dial gives you complete control over the extraction process for the safest, most effective removal of stuck mouthpieces.


Lightweight, Portable Design
Constructed from durable aluminum, the Mouthpiece Puller is lightweight yet sturdy. Its compact size and ergonomic handle make it easy to transport and operate. Band directors and repair technicians can bring this essential tool along to performances, competitions and service calls to handle stuck mouthpieces on the spot. The Mouthpiece Puller's portability and specialized function make it an invaluable problem-solving device for working with brass instruments.

Order the Mouthpiece Puller today.