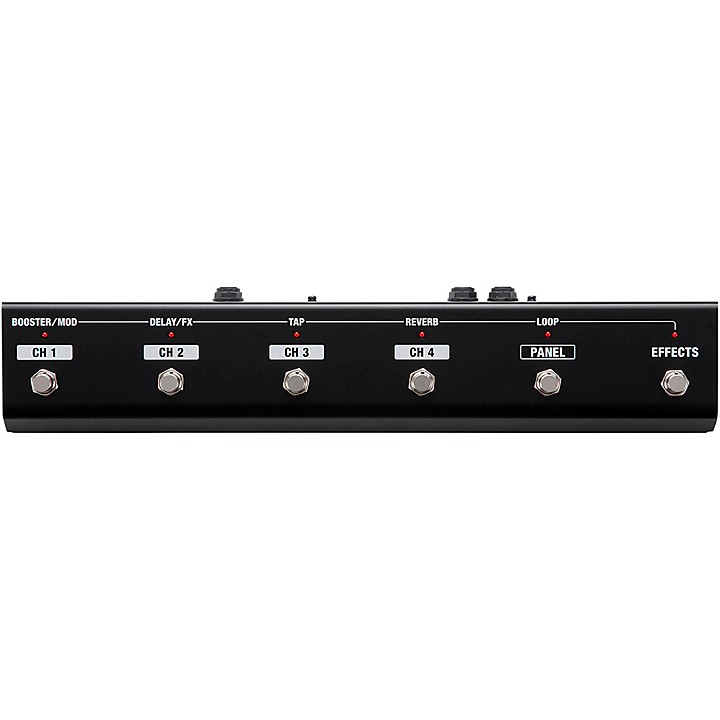 Easy-to-use floor controller for the GA-212/GA-112 amps
If you want to keep your hands on your axe at all times, the GA-FC foot controller lets you drive the GA-212 or GA-112 from the floor. It also allows expansion. Plug in up to two optional Expression pedals* for volume and drive control, and link to additional stacked amps with the Link In/Out port.
Specifications
Controls: FUNCTION switch, MANUAL switch, CH 1-CH 4 switches
Indicators: FUNCTION MANUAL CH 1-CH 4
Connectors: EXP PEDAL DRIVE jack (1/4" TRS phone type), EXP PEDAL VOLUME jack (1/4" TRS phone type), GA FOOT CONTROL jack (1/4" TRS phone type)
Accessory: Owner's manual, Foot controller cable
Size and weight:
Width: 392 mm, 15-7/16"
Depth: 81 mm, 3-1/4"
Height: 49 mm, 1-15/16"
Weight: 1 kg, 2 lb. 4 oz.
Features
Switch instantly between four channels and two routes of loops, reverbs, boost settings, etc.
Simultaneously connect two expression pedals* for real-time control of volume and drive
Simultaneously control stacked amps via Link In/Out port
*EV-5, FV-500L, and FV-500H are available as optional expression pedals for the GA-FC.