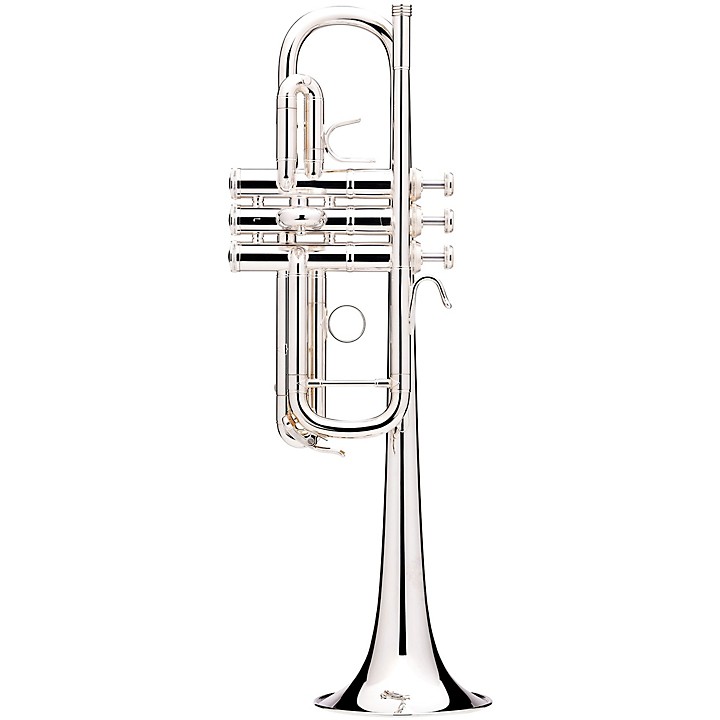 New design features distinguishes the response and intonation.
Introducing the Metropolitan Series - a new range of professional trumpets from B&S. This Metropolitan C Trumpet is made in the German tradition with American musicians in mind. Thanks to a blossoming new partnership with renowned brass expert, Josh Landress, owner of J. Landress Brass in New York City, the design is top notch.

The Metropolitan Series distinguishes itself from the B&S Challenger Series and has been redesigned from the ground up. New features include a 2-piece valve section, skeletonized lightweight pistons, and a revolutionary Harmonic Balancing System. The Harmonic Balancing System provides musicians the ability to finely tune the instrument to fit their personality. Additional features of this model include a newly designed bell, leadpipe, and mouthpiece receiver. Combined, these result in players having superior intonation, an exceptional balance of resonance and brilliance, and a perfect marriage of high volume threshold, resistance, and control.

The first installment from this new series was met with high praise at the NAMM Show in January 2020.

Specifications
Instrument Type
Type: Trumpet
Tuning: C
Level: Professional
Construction
Bell Material: Yellow Brass Silver plated
Bore Diameter: .462"
Bell Diameter: 4 7/8"
Valve Section: 2-piece Nickel Silver/Yellow Brass
Valve Type/Const: Piston/Monel
Other
Country of origin: Germany
Case: Metropolitan Deluxe
Mouthpiece: No
Features
Newly designed leadpipe taper and mouthpiece receiver
Harmonic Balancing System (3 sets of weighted slide pull knobs)
New Style / Ergonomic System
Unique bracing design
New 3rd slide stop design
Metropolitan Series bell engraving