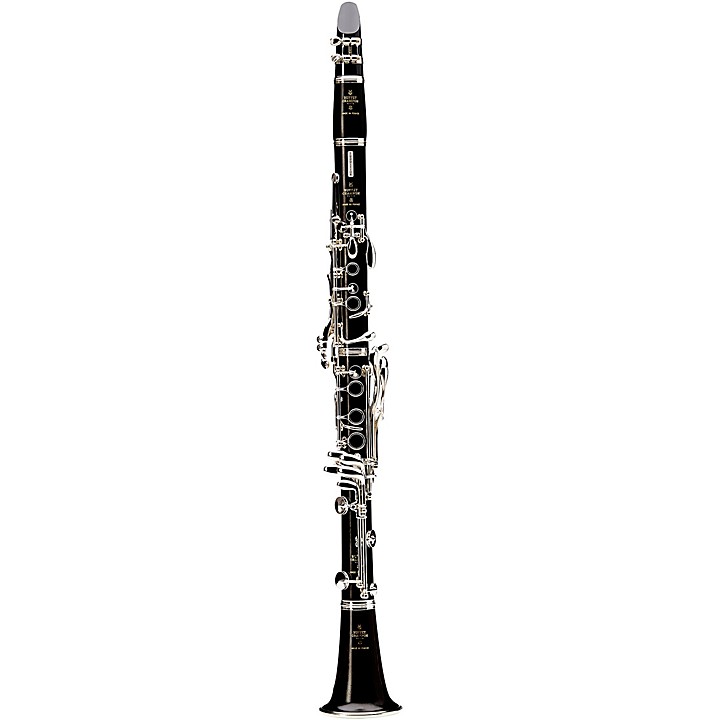 For professionals seeking a woody, centered tone with all the technical upgrades.
The Tradition Bb Clarinet is a professional option. It is innovative while respecting the traditional craftsmanship handed down over generations by the master woodwind makers who laid the foundations.

"Sound at its purest level" has become the motto of this new family of cylindrical bores, descended from the BC20, a clarinet iconic of Buffet Crampon. The woody, centered tone conquered the world, inspiring Buffet Crampon to innovate, transform and reinvent.

This new opus offers enhanced technical characteristics borrowed directly from the high-range model, LEGENDE, with its metal tenon caps and a low F correction key while preserving the identical acoustic attributes of the first version. Its new vertical medallion lends an elegance befitting a member of this new bore family. The natural, unstained buffed wood body, as well as its traditionally crafted keywork, all done in the workshops in Mantes la Ville, France, are what make this an exceptional professional clarinet, one that both literally and figuratively shines.

Specifications
Features
Type: Clarinet
Key: Bb
Pitch: 440/442 Hz
Level: Professional
Body: Natural Grenadilla wood (Dalbergia Melanoxylon) selected, treated
Bore: Poly-cylindrical
Barrels: Bb: 65 and 66 mm
Keys: 19
Rings: 6
Thumb rest: Adjustable
Keywork finish: Silver plated or nickel plated
Springs: Blue steel
Pads: GT waterproof, leather and natural cork
Case: pochette style, simili-leather, dark naugahyde