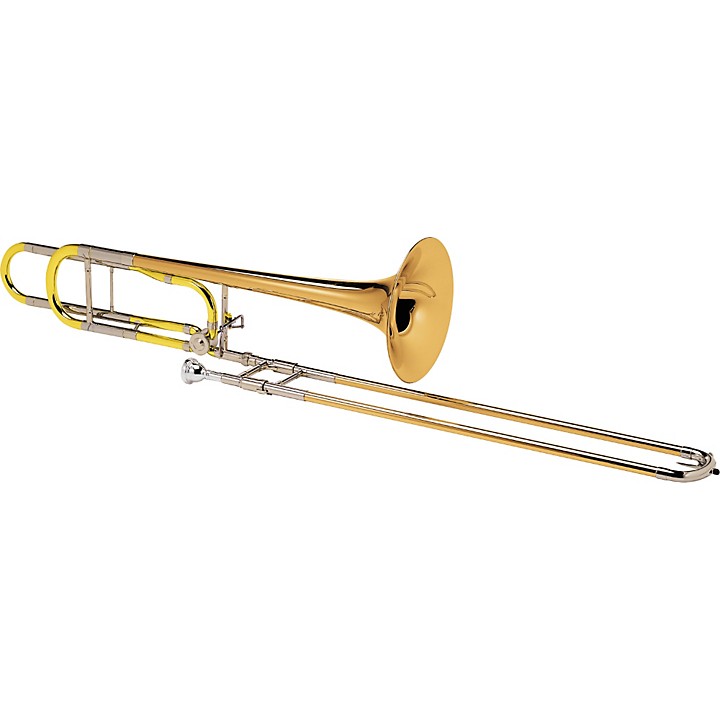 Professional-quality trombone with modern improvements.
The Conn 88HO features a .547'' large-bore design with an open-wrap F-attachment for less resistance. This trombone works well for solo or section work.

After being introduced by C.G. Conn in 1954, the 88H has remained in continuous production since its introduction, a record that is unequaled by any other American symphonic trombone. In the 1990s, changes in musical tastes and literature requirements brought about the development of the second-generation 88H, the 88HO Symphonic Series.

The 88HO offers an open-wrap F-attachment for a free-blowing attachment with less resistance that the standard 88H. The 88HO also brought about the 88HKO, which offers a 9" bell compared to the 8.5" bells of the series. This larger throat bell offers the player additional resonance and projection for the demands of today's music.
Features
Key: Bb/F
Bore: .547"
Leadpipe: Fixed
Leadpipe Material: Yellow Brass
Bell: 8.5" or 9"
Bell Material: Rose Brass, Yellow Brass, Sterling Silver
Handslide: Standard Weight
Handslide Material: Rose Brass
Handslide Crook Material: Nickel Silver
F-Attachment Wrap: Open
F-Attachment Valve: Standard Rotor
Features: .562" Bore F-Attachment; Adjustable Thumb Lever
Case: Yes
Mouthpiece: Conn 5G
Mouthpiece Shank: Large
Finish: Lacquer, Silver