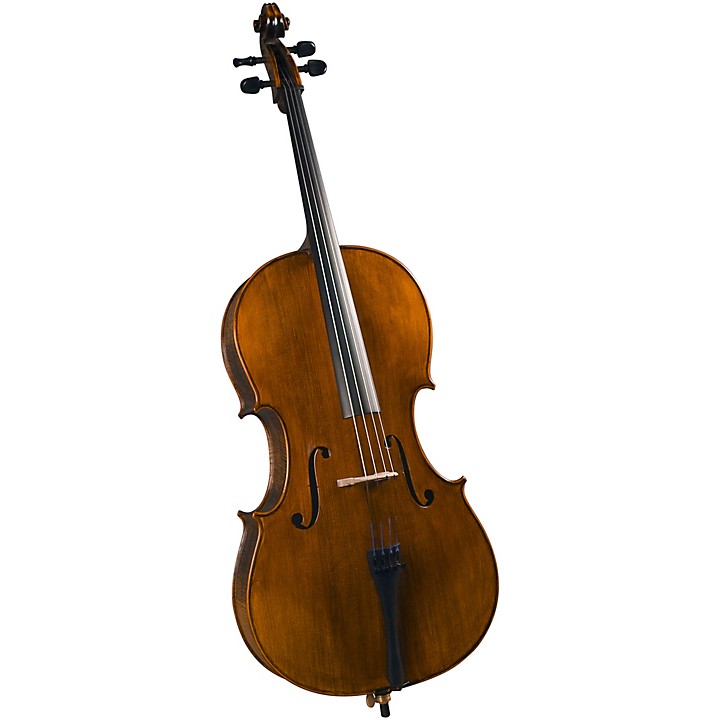 A beautiful red-brown cello for the serious student to produce rich tones.
Cremona Artist Cellos, like this SC-500 Premier Artist cello outfit, set a new standard for excellence in the educator's market. Lovely, well-flamed solid maple and select, close-grained solid spruce are carefully hand-carved and graduated for the ultimate in tone and physical beauty.

A clear, pleasing red-brown finish gives this cello a classy and expensive look, and the genuine D'Addario Prelude strings offer a rich tone and tuning stability. A fine J. LaSalle LB-17C Premium Brazilwood Deluxe student cello bow and a well-padded gig bag complete the SC-500 outfit—making it an exceptional choice for the serious student.

Features
Excellent tone quality for the advanced student
All hand-carved all-solid spruce and maple body
Flamed maple with a rich, hand-applied golden red-brown varnish finish
Oiled neck and well-balanced bow for easy playing
Proper peg fitting and easy to use Swiss-style ebony pegs
Correct string height, string spacing and neck relief for accurate finger positions and intonation
Quality ebony fittings and ebony fingerboard with lightweight composite tailpiece for easy tuning
Set-up to educational standards at the U.S. Cremona workshop with French-made Aubert bridge and U.S.-made Prelude strings
Includes deluxe Brazilwood bow and well-padded bag