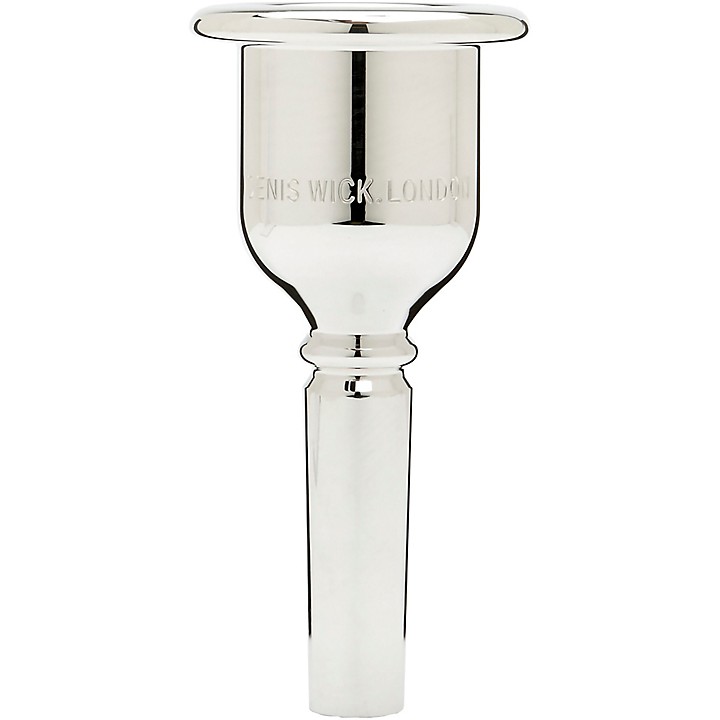 And old idea made new again.
The DW2186 Heritage Series tuba mouthpieces feature a deep, V-type funnel shaped Helleberg style cup combined with added mass near the throat and backbore provides a rich, even and focused sound. The upper walls and rim are thinned to compensate for the added mass. The result is easier articulation in the upper register with a colorful tonal response. From solo literature to large ensemble performance, the Heritage tuba mouthpieces meet the requirements of every musical style.
Specifications
1L: 32.5mm cup diameter; 8.43mm throat. Especially for large tubas. Enormous volume and range; needs strong embouchure.
1XL: 32.5mm cup diameter; 8.43mm throat. Wider, rounded rim for large tubas. Great volume and range.
2.5CC: 32mm cup diameter; 8.6mm throat. Medium-large Helleberg-type mouthpiece. Great intonation on CC tubas due to careful attention to backbore design.
2L: 32mm cup diameter; 8.45mm throat: Large funnel-shape Helleberg cup. Clean and clear sound in all registers
2SL: 32mm cup diameter; 7.65mm throat: Funnel-shape Helleberg cup with clear sound with good projection in all registers.
2XL: 32mm cup diameter; 8.45mm throat: Wider, rounded rim for player comfort during extended periods. Works well for soft, articulated passages.
3L: 31.25mm cup diameter; 8.78mm throat. Deep, well-rounded cup plus huge throat and backbore for rich, organ-like tone.
3SL: 31.25mm cup diameter; 7.62mm throat. Soloist model with brilliant tone and high register. Great for F tuba work.
3XL: 31.25mm cup diameter; 8.78mm throat. Wide, round rim for additional player comfort. Works well for F tuba.
4L: 30.5mm cup diameter; 8.27mm throat. Excellent choice for younger players. Good projection with less effort.
5L: 30mm cup diameter; 7.89mm throat. Deep cup and matching backbore for compact sound. Good choice for F and Eb tubas.
Features
Available sizes: 1L, 1XL, 2.5CC, 2L, 2SL, 2XL, 3L, 3SL, 3XL, 4L, 5L
Model Number: L models fit modern style mouthpiece receivers, especially German made tubas. 2.5CC mouthpiece is designed for use on European shank BBb and CC tubas.
Finish: Silver plate
WARNING: This product can expose you to chemicals including Lead, which is known to the State of California to cause cancer, and to cause birth defects or other reproductive harm. For more information go to www.P65Warnings.ca.gov.