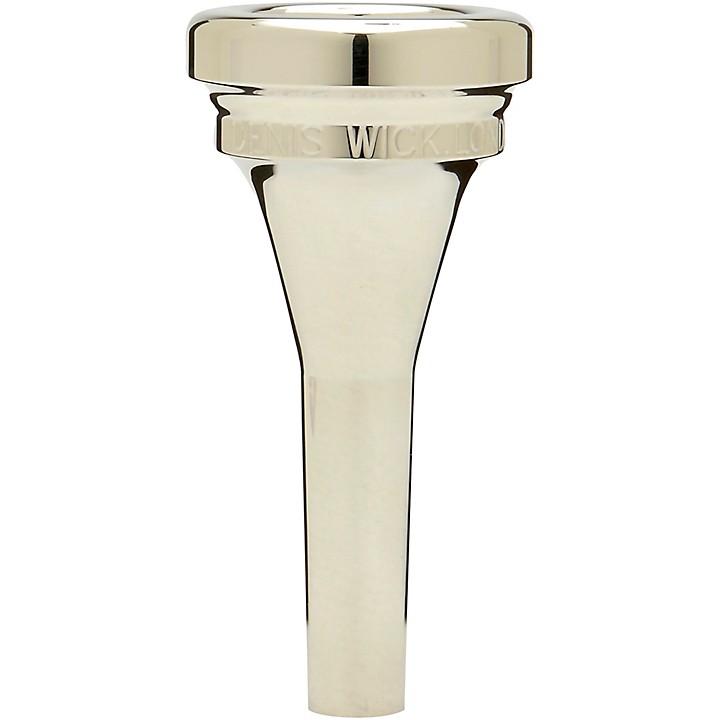 The first range of mouthpieces designed by the international euphonium virtuoso, Steven Mead.
Designed in cooperation with euphonium virtuoso Steven Mead, these mouthpieces are specifically designed to complement the conical bore of a euphonium. With a more open backbore and funnel shaped cup, these mouthpieces create a warmth and richness in sound that few others can match. Each mouthpiece excels in accuracy, articulation, flexibility, range and response.
Specifications
SM4: 26mm cup diameter; 6.72mm rim width; 7.39mm throat; Medium backbore. Excellent endurance and a big, full sound.
SM6: 25.40mm cup diameter; 6.26mm rim width; 7.12mm throat; Medium backbore. Perfect brass band mouthpiece with a slightly narrower rim for added clarity.
SM9: 25mm cup diameter; 6.30mm rim width; 7mm throat; V-type backbore. Excellent high register, projection and clarity.
Features
Available sizes: SM4, SM6, SM9
Model Number: The first number refers to the cup diameter; the higher the number, the smaller the diameter
Finish: Silver plate
WARNING: This product can expose you to chemicals including Lead, which is known to the State of California to cause cancer, and to cause birth defects or other reproductive harm. For more information go to www.P65Warnings.ca.gov.