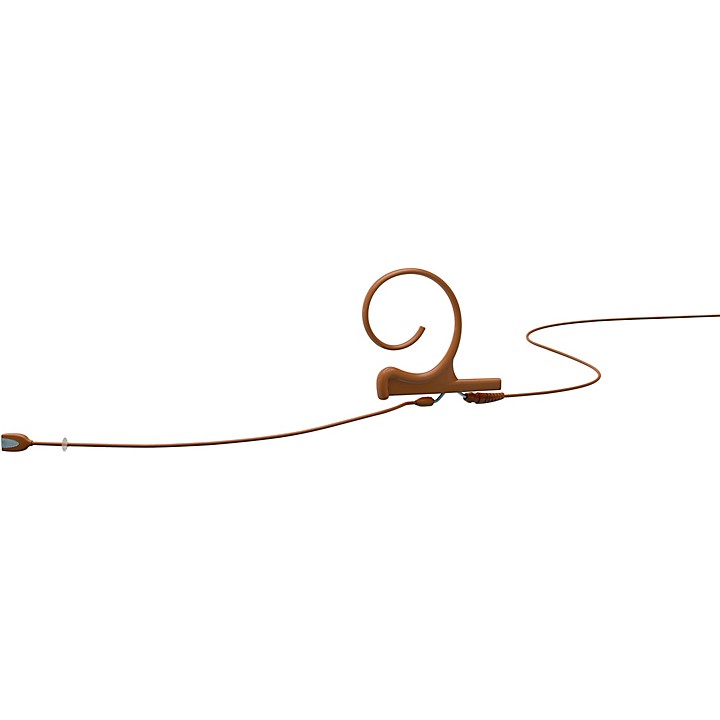 An excellent headset microphone for public speaking and professional performances—compatible with many popular transmitters.
Small and elegant in design, d:fine Headset Microphones are ideal for public speakers, broadcast professionals, actors, singers and musicians who place more importance on superior voice reproduction, comfort and easy setup, than concealment. Combining pristine audio quality with unique and simple mechanical solutions, d:fine Headset Microphones provide clear and consistent audio to ensure your performance sounds its best. Also, with a flexible adapter system, you are no longer bound to one wireless system. As circumstances change you can switch the adapter on your d:fine headset to work with all leading wireless mic solutions including Lectrosonics, Sennheiser, Shure, Sony, Wisycom, Zaxcom and many more.

The d:fine Slim Directional Headset Microphone rejects side and background noise while creating higher separation from nearby sound sources. This improves the gain-to-feedback ratio and gives more channel control. Yet natural voice intelligibility is preserved. The mic also has very high SPL capabilities. You can both speak and sing into the mic with no hint of distortion.

Windscreens, a capsule protection cap, a cable clip (to anchor the cable to your clothing) and a color-coded cable clip (offering easy recognition of a specific headset among many) are included.

Specifications
General
Frequency response: 20Hz-20kHz
Dynamic range: 95 dB
Transmitter
Type: Wireless Headset
Capsule: Pre-Polarized Condenser
Polar pattern: Cardioid
Features
Pristine audio quality
Easy single-ear or dual-ear mounting
Minimal visual impact
Modular adapter system fits most professional wireless systems