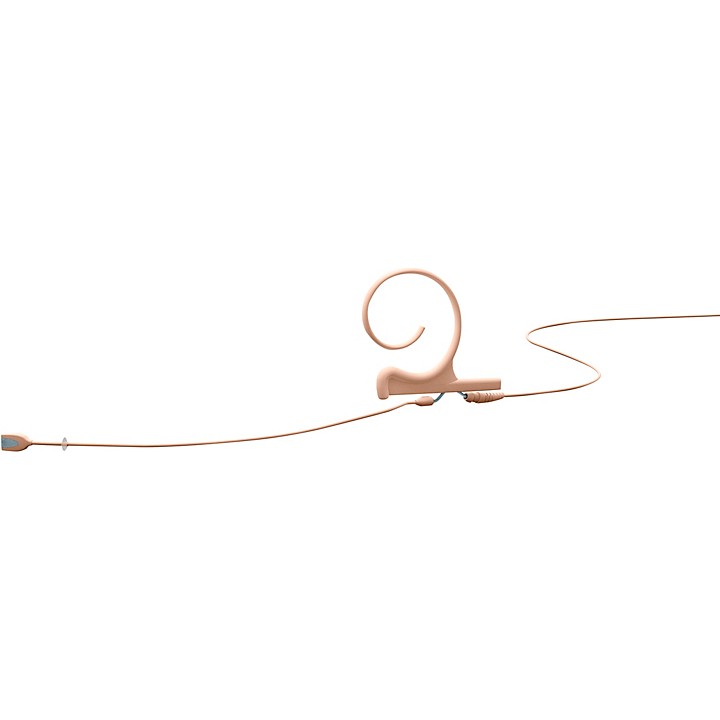 An excellent headset microphone for public speaking and professional performances—compatible with many popular transmitters.
Small and elegant in design, d:fine Headset Microphones are ideal for public speakers, broadcast professionals, actors, singers and musicians who place more importance on superior voice reproduction, comfort and easy setup, than concealment. Combining pristine audio quality with unique and simple mechanical solutions, d:fine Headset Microphones provide clear and consistent audio to ensure your performance sounds its best. Also, with a flexible adapter system, you are no longer bound to one wireless system. As circumstances change you can switch the adapter on your d:fine headset to work with all leading wireless mic solutions including Lectrosonics, Sennheiser, Shure, Sony, Wisycom, Zaxcom and many more.

Staying true to the DPA legacy, the d:fine Slim Omnidirectional Headset Microphone offers accurate, natural voice intelligibility along with its very high SPL capabilities. You can both speak and sing into the mic with no hint of distortion.

With low noise and high sensitivity, the d:fine Slim Omnidirectional Headset Microphone delivers a clear, transparent sound and can handle up to 144 dB peak before clipping. Due to the mic's exquisite linear response, low distortion and broad dynamic range, it sounds great no matter what the application.

The d:fine Slim Omnidirectional Headset Microphone is sensitive to sound from all directions making the positioning of the headset less critical and can be done by untrained personnel. It is truly a plug-and-play solution for any situation. The microphone boom is available in three lengths, the shorter one to keep out of sight and for handling extremely loud voices.

As with other omnidirectional mics, the d:fine Slim Omnidirectional Headset Microphone is generally not sensitive to wind, breathing or handling noise. Nevertheless, intensive protection against pop and wind noise is integrated in the microphone design.
Specifications
General
Analog or digital: Analog
Frequency response: 20Hz-20kHz
Dynamic range: 97 dB
Transmitter
Type: Wireless Headset
# of transmitters Not Specified
Capsule: Condenser
Polar pattern: Omnidirectional
Width: 0.21 in.
Height: 4.33 in.
Weight: 0.35 oz.
Features
Pristine audio quality
Easy dual-ear mounting
Minimal visual impact
Modular adapter system fits most professional wireless systems