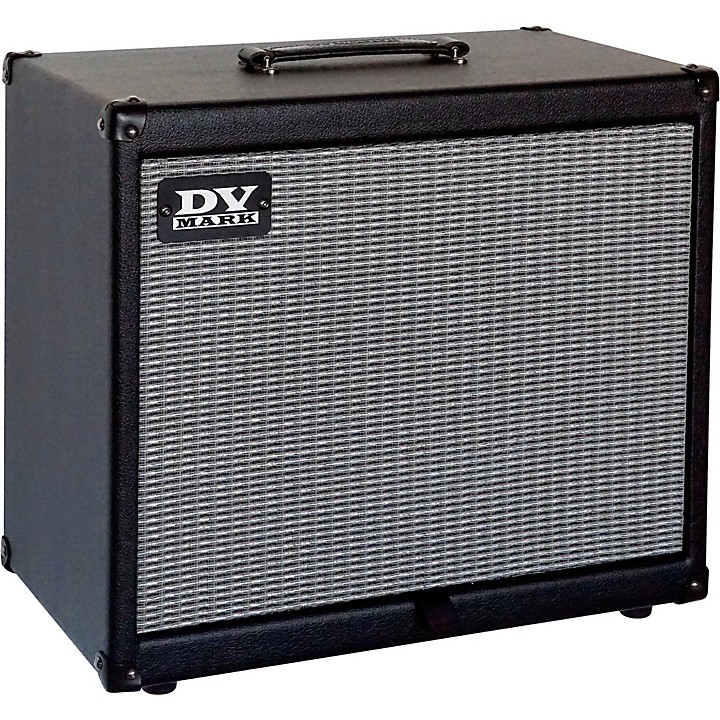 Bring big sound without the backache.
The DV Mark Silver 112 Small 150W 1x12" guitar speaker cabinet features vintage silver grill and the new DV NEO Speakers Silver by DV Mark.

Get ready to give that Brown Sound vibe to your tone using one of these cabinets. The models available under this series are the DV Silver 112 Small, the DV Silver 212, the DV Silver 412 and the DV Silver 212 V.

The DV Silver 112 Small is the smallest and lightest guitar cabinet of this series. It is a very portable single 12" cab, with historical rock tone, punch and volume in a small unit. With 150W of power handling, this cab is a perfect choice for guitarists who need a small, portable cab (or two for a stereo rig), it only weighs 18.3 lb. (8.3 kg)!

DV NEO Speaker Silver
This speaker evokes the historical rock tones delivered in the past by ceramic magnets, typical example of the Brown Sound. This type of sound offers strong mid frequencies with warm bass and detailed high, so this is something dedicated to pure rock lovers, delivering unmatched power as well

Portability
This compact cab is very portable, and it's a perfect choice for your head/amp or stereo amp rig! If you play a lot or transport your own gear, the size of your cabinet is a real factor. The DV Silver 112 Small allows you to get killer rock tone in a small, portable unit. This small cab has 150 watts of power handling and weighs only 18.3 lb. / 8.3 kg.
Specifications
Power handling: 150W RMS
Speakers: 1x12" DV Neo Speaker Silver
Impedance: 8 ohms
Cabinet: open-back
Dimensions: 19.09" x 18.3" x 10.63" (48.5 x 46.5 x 27 cm)
Weight: 18.3 lb. / 8.3 kg.