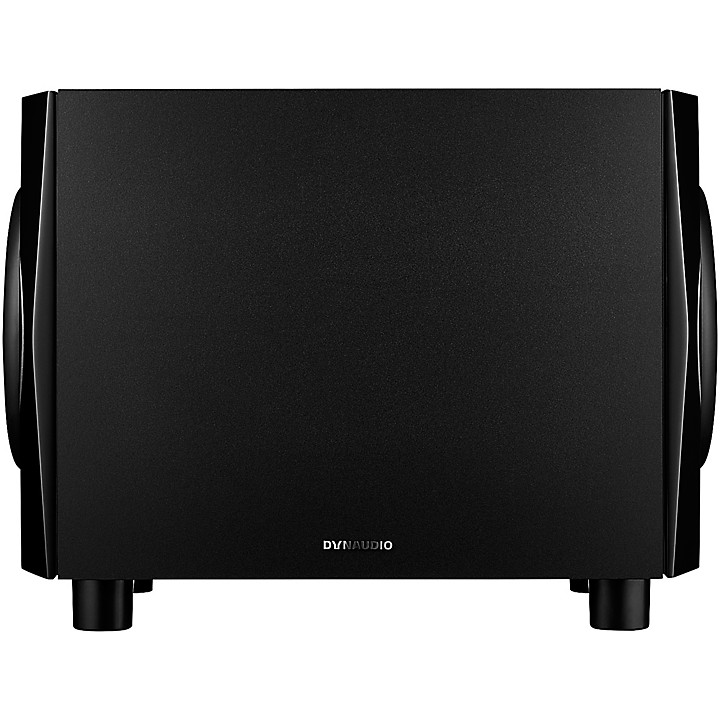 Open up a new world of performance that lets you mix and master with painstaking accuracy.
With the TrueBass 18S, Dynaudio applied advanced DSP modeling technology that acoustically matches 18S to any Dynaudio Pro Studio monitor from BM Classic, LYD and upwards, turning two-way systems into three-way setups. Its punch is delivered by two MSP+ Hybrid Drive units and a 500W amp for absolute control and power.

Getting the 18S to match seamlessly with Dynaudio professional monitors is key for absolute accuracy when mixing and mastering. With this information at its disposal, the 18S's display and menu system lets you select the specific Dynaudio speakers you're using in your monitoring setup, meaning the roll-off can be tailored perfectly to suit. Plus, if you combine a LYD 48 stereo or surround setup, you'll essentially have a full-blown four-way monitoring system at your disposal.

The 18S also has a selection of RCA or XLR connections for flexibility with your studio setup, and comes with a number of handy features to help more advanced systems. This includes the ability to set a time delay to ensure the sub and speakers are working perfectly in sync. There's also a full three-filter parametric EQ to easily defeat room modes that could affect the accuracy of your final recording.
Specifications
System: Twin opposed 9" driver, closed box, active DSP subwoofer
Analog inputs: 2 x balanced XLR, 2 x unbalanced RCA phono
Analog outputs: 2 x balanced XLR, 2 x unbalanced RCA phono
Frequency response (±3dB): 16Hz–230Hz
Max SPL (1m, pair): 110dB
Auto ON/OFF: Yes
Box principle: Sealed
Low pass filter: Adjustable/preset
Phase adjustment: 0/180 degrees
Woofer: 2 x 9.05" MSP+ Hybrid Drive
Amplifier: 500W Class-D
AC power input: 100–120V/220-240V 50/60Hz
Standby power consumption: < 0.5W
Maximum power consumption: 490W
Weight: 45.2 lb.
Dimensions (L x D x H): 17.59" x 10.55" x 11.81"
I/O Connectors: XLR balanced/RCA
Features
500W state-of-the-art Class-D amplifier module
Dual 9" MSP+ Hybrid Drive long-throw woofers for accurate low-end frequency reproduction
Advanced DSP with presets for a wide range of Dynaudio Pro studio monitors
Preset speaker crossover filters
Time alignment for adjusting according to position
Three-band, built-in Parametric EQ
Dual opposing driver design principle
16–230Hz frequency range
Master/Slave feature for daisy-chaining multiple subwoofers