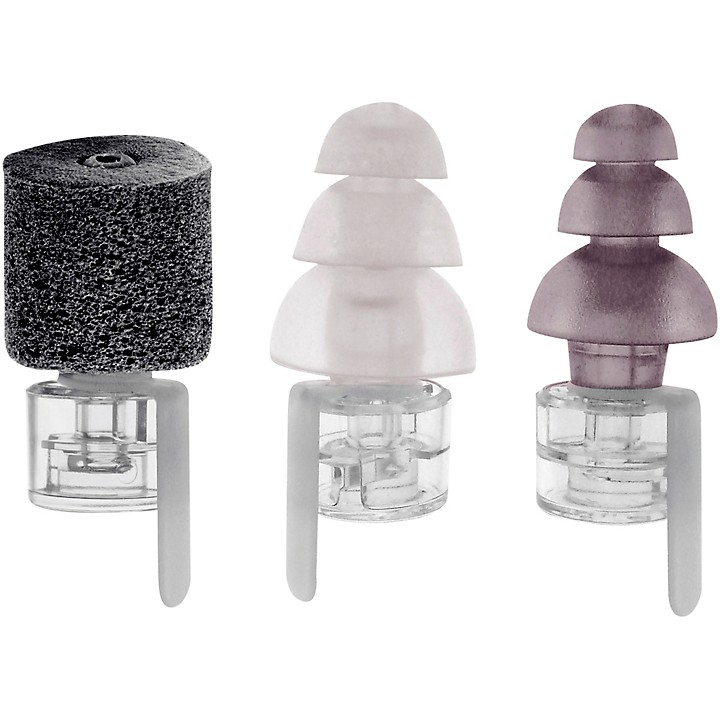 Flat-response earplugs.
The new ER20XS is Etymotic's industry-leading High-Fidelity Earplug. ER20XS eartips are interchangeable and can also be used with foam eartips with essentially no change in response. These earplugs were developed for musicians whose livelihood and personal passions depend on careful stewardship of their hearing environments. They knock down volume without sacrificing musical richness or vocal intelligibility. Most earplugs obliterate the high end only, leaving you with a muddy thumping sound that neither inspires musical performance nor allows you to enjoy music to its fullest.

ER•20XS earplugs feature a low-profile, stemless design that sits snugly in the outer ear without protruding. This makes it especially comfortable to wear under hats, helmets and other headgear. ER20XS earplugs come with a small, flexible pull tab that allows for easy removal, an easy-to-install neck cord and a carrying case.



Features
Universal fit
Unsurpassed clarity
20 dB equal sound reduction across the spectrum of hearing
Richness of music is preserved; speech remains clear, just quieter
Reusable
Improved high-frequency clarity without compromising protection