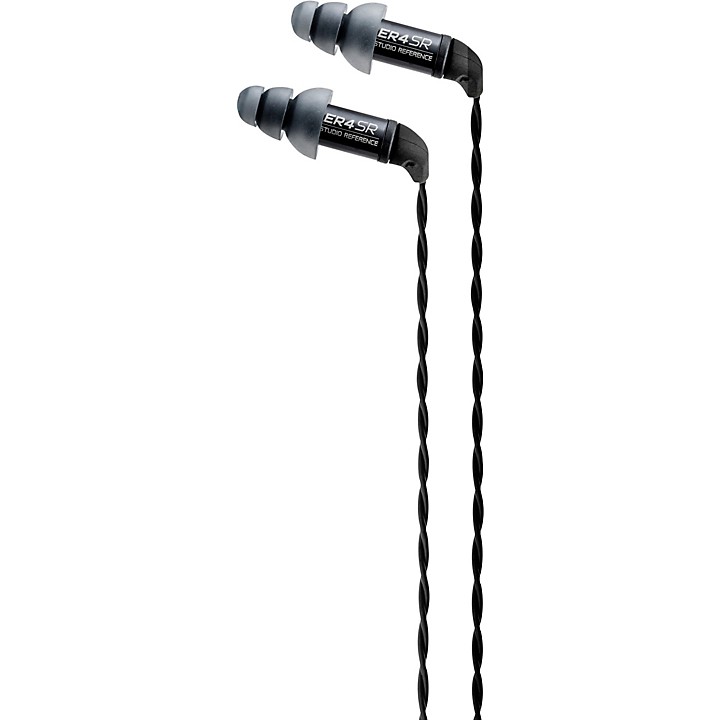 High fidelity, high accuracy technology creates the best audio experience.
Over 30 years ago, Etymotic invented noise-isolating, in-ear earphones. Etymotic's original design, developed for auditory research and hearing testing, used balanced armature receivers and established these speakers as the gold standard for high-definition, in-ear earphones. ER4 earphones were the first high-fidelity, noise isolating in-ear earphones to use this technology in a consumer earphone, and are recognized as the world leader for response accuracy to which all other earphones are compared.

The ER4SR modal delivers sound accuracy with greater output for a high fidelity experience.
Specifications
Frequency Response: 20 Hz - 16 kHz
Transducers: High performance, balanced armature micro-drivers
Noise Isolation: 35-42 dB
Impedance (@1kHz): 4XR (45 Ohms) 4SR (45 Ohms)
Sensitivity (@1 kHz) SPL at 0.1v: 4XR (98 dB) 4SR (98 dB)
Maximum Output (SPL): 122 dB
Cable: 5 ft Detachable
User Replaceable ACCU-Filters: Yes
Warranty: 2 Year Manufacturer's
Custom-Fit Option: Yes