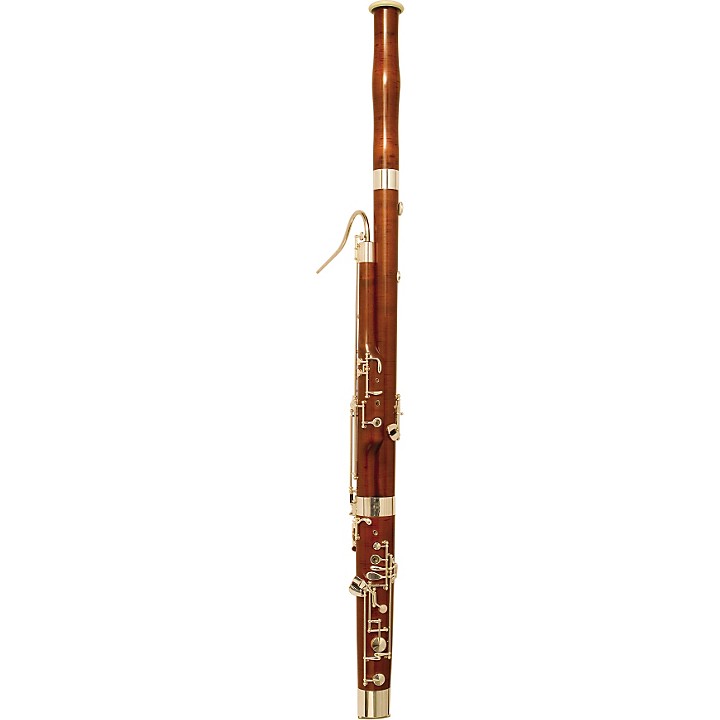 Capable of great power and subtle nuance.
Fox 601 Bassoon
FINISH
Naturally cured oil varnish in light mahogany or ebony to enhance the reflections of the flamed maple. Silver plated keys and trim.MECHANISM
18% nickel silver key castings. Nickel silver hinges and machined parts. Full German system with High D and E keys. Right hand whisper key lock. Rollers on F, Ab and Db. Metal tubes extending into the bore in the finger holes of the wing and boot joints to prevent water from entering the tone holes. All posts are set with epoxy and spring posts are locked with screws.BODY
Flamed Yugoslavian Mountain Maple (two other woods available), all woods naturally aged in our own facilities. Natural rubber linings in the wing and small bore of the boot joint.ACCESSORIES
Deluxe round cornered case with case cover, neck strap, wooden crutch, silk swab, seat strap.INTONATION
Each bassoon is tuned individually to a modified just scale, with ample flexibility to accommodate the most demanding requirements. Tuning basis: A-440.BOCALS
Numbers 2 and 3 *CVC* Bore.
Specifications
Body: Yugoslavian Maple
Key System: Full German
Keys: Silver Plated
Features
Features a thicker wall than most bassoons.
The tone proves bigger and less focused than other designs.