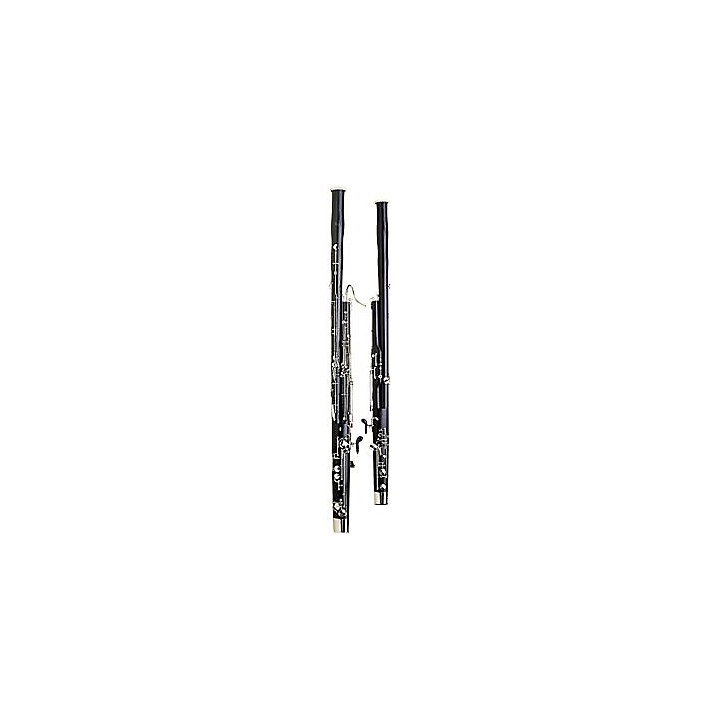 A bassoon offering control and clarity for performers of all levels.
The Model IV Bassoon from [Brand Name] is an instrument designed to inspire. Handcrafted from polypropylene, its lightweight yet resonant body produces a tone that is rich, focused and clear across its range. Equipped with a full German system including a high D key, the Model IV offers musicians an extended range and rock-solid intonation for soloing or blending with an ensemble. Nickel silver keys with a nickel plating provide a smooth, responsive mechanism that stands up to regular use.
A Polypropylene Body That Sings
The Model IV Bassoon's hand-finished polypropylene body offers an ideal balance of durability and tonal qualities. Polypropylene is a naturally resonant material that produces a warm, centered tone with subtle overtones. Its lightweight composition makes the Model IV easy to handle and maneuver, whether you're a student developing foundational skills or a professional performing a solo recital. The Model IV's tone and response inspire confidence in musicians of all levels.


A Complete Range and Impeccable Intonation
A full German system with a high D key extends the Model IV's range to cover the entire orchestral repertoire and beyond. Its precisely engineered mechanism and tapered bore produce notes that lock into tune instantly and stay there. The Model IV's intonation and evenness of tone excel in solo or ensemble settings, allowing musicians to focus on expression instead of struggling to play in tune.


Keys Built to Last
The Model IV Bassoon's nickel silver keys feature a nickel plating for an attractive finish that also resists corrosion. Nickel silver is a durable metal alloy used in high-quality woodwinds for keys that stand up to regular use while maintaining a smooth, responsive action. The Model IV's well-designed keywork gives players a sense of control and connection to the instrument.


Premium Accessories Complete the Package
A plush-lined hard case and two bocals—#1 and #2 CVX bore—are included with the Model IV Bassoon. The case keeps the instrument secure during transport and storage, while the bocals provide tonal options for solo and ensemble playing. Together with the Model IV itself, these accessories offer an complete, high-performance package for bassoonists.

Order the Model IV Bassoon today.
Features
Key of C
Hand-finished polypropylene body
Full German system with high D key
Nickel silver keys with nickel plating
Right hand whisper key lock
Rollers on F, Ab, and Db
Includes case and #1 and #2 CVX bore bocals