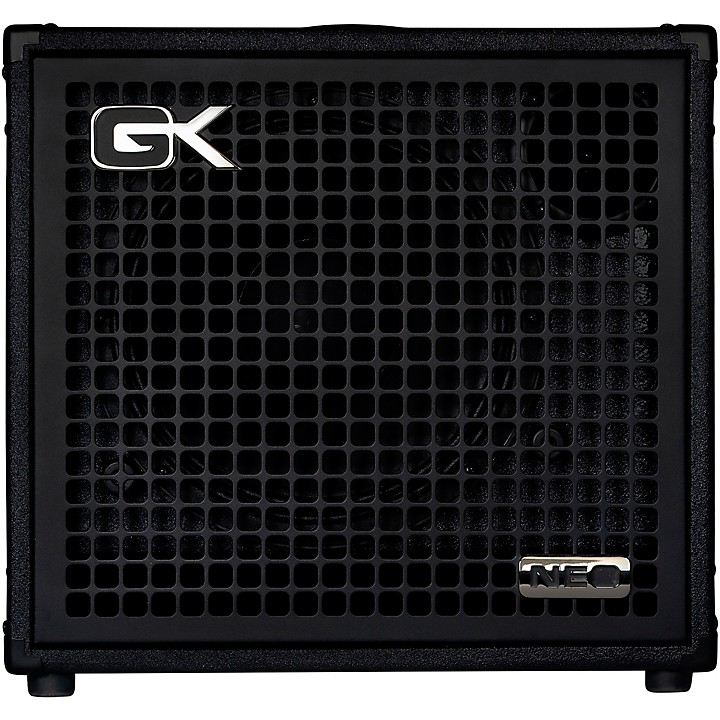 Thick tube drive, 800W of power and great features.
The Gallien-Krueger Fusion 112 800W 1x12" tube-hybrid bass combo amp delivers real 12AX7 tube grit and punch through an 800W power amp, plus a host of features that make this versatile workhorse ready for anything.

GK's Microbass and MB Series combos set the standard for performance and portability that continues to influence the industry to this day. Building on this long tradition of innovation, the Fusion Series Combos utilize GK's unique 6 stage tube preamp, 800 watt switch mode power amp and Neodymium speakers to provide tube tone and high performance in a compact combo format that tube aficionados have previously only found in separate head and cab rigs.

  Features include GK's classic 4-band EQ, foot switchable tube Overdrive with dedicated tone control, Balanced DI with selectable Pre/ Post EQ , Effects Loop, Aux In and Headphone Output, and 2, 2.7, 4 and 8ohm Load Capacity selector to deliver optimum power when using external cabinets. Each knob is push activated allowing the user to engage the Drive and Mute functions as well as access additional voicing filters including Voice, Cut, Body, Bump, Contour, Hi Cut and Presence. The illuminated knob indicators change from white to blue as each sub function is engaged while providing the visual cues to make on-the-fly adjustments possible even on the darkest stages.

  Fusion Combos feature a unique interconnection system utilizing circuit boards with gold plated connectors rather than cables with standard tin connectors to eliminate problems related to constant vibration and temperature extremes that can develop over time.

  The Fusion Combos are available in 1x12, 1x15, 2x10, 2x12, and 4x10 speaker configurations and come equipped with Neodymium speakers designed and manufactured in GK's California factory and high capacity 1" tweeter. This enables players to select the precise form factor best suited for their day to day needs as they travel between rehearsals and recording sessions while the 800 watt switch mode power amp provides the horsepower required to cover large stages and outdoor venues.  In addition, universal power for seamless 100 to 240 volt operation makes the Fusion Series Combos well suited for everything from local jams to major tours anywhere in the world.
Specifications
Power: 800W (tube hybrid)
Tubes: three 12AX7 (preamp)
Speaker: 1x12" GK neodymium; 1" tweeter
Effects loop
Aux. input
Headphone output
Illuminated knobs
XLR DI output with pre/post EQ switch
Headphone output
Impedance: 2, 2.7, 4, 8 ohm
Dimensions: 18.71" x 19.12" x 14.70"
Weight: 32 lb