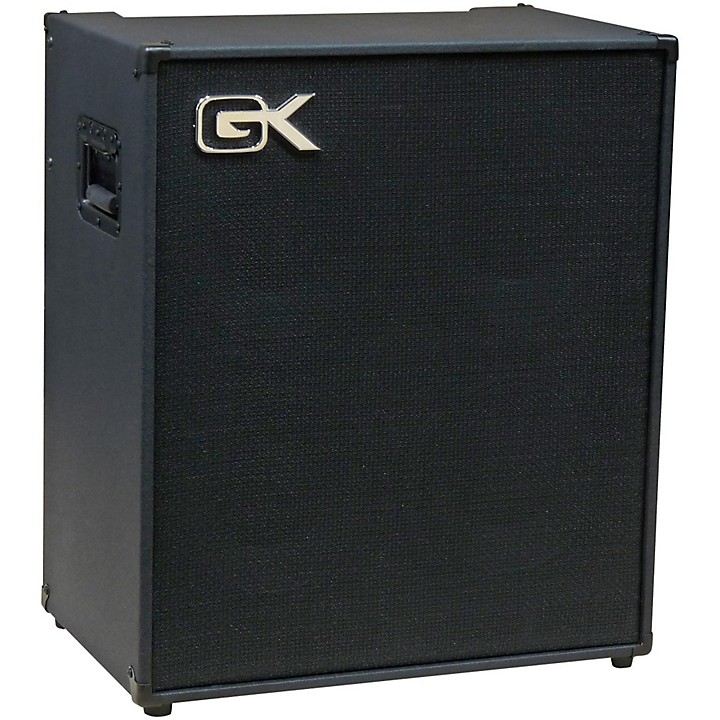 Pro-level tone, power and features in a convenient 4x10 combo.
The MB410-II combo is in a class all its own. With 500 watts pumping through its American Made 4x10" Paragon Ceramic drivers there is more than enough output to cut through the mix. Utilizing the same 4-band active "variable Q" equalizer, contour control and F.E.T. boost circuit of GK's legendary RB Series amplifiers combined with a high-tech digital amplifier, this combo will deliver the volume and tone pros have come to expect from GK. Equipped with flip up side handles and the castors make the MB410-II effortless portability getting to and from the gig.
The MB410-II is well-suited for a wide range of applications. The Auxiliary input allows you to play along to your favorite songs through the internal speakers or through the Headphone output for late-night jamming. The XLR output with pre/post switch is ideal for interfacing with recording and PA systems. GK's exclusive "Chain Output" to drive the MBP Series of powered enclosures when you score that outdoor gig where even move volume may required.
Features
Power: 500W
Single input
Speakers: 4x10 Paragon
Controls: 4-band active EQ, volume, boost, contour
Aux. input
XLR output with pre/post switch
Chain output
Headphone output
Casters included
Dimensions: 14.5 in. x 23 in. x 26 in.
Weight: 64 lbs.