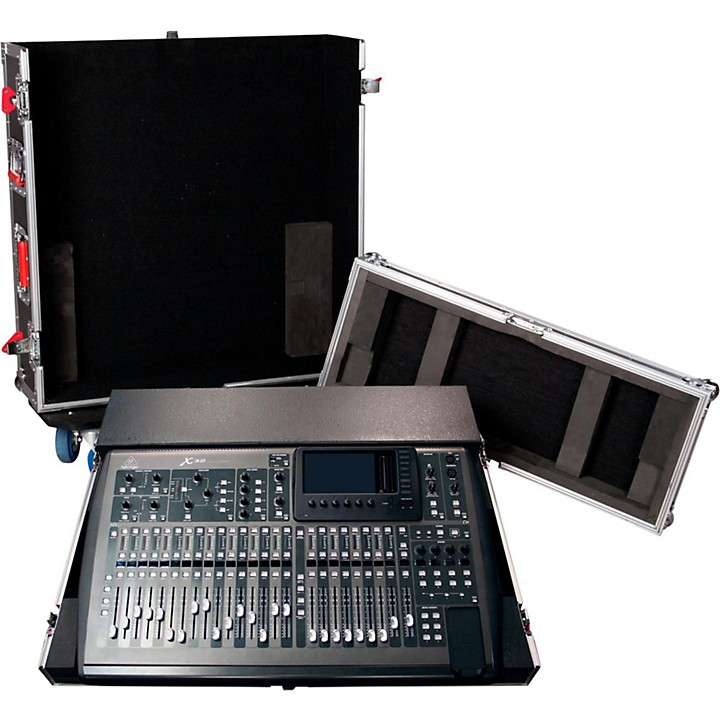 A flight case custom designed for the Behringer X32 mixer.
The ATA Wood Flight Case for the Behringer X-32 large format mixer is the best way to protect your gear from the rigors of the road. Gator created this flight case to custom fit the Behringer X-32. Your investment is protected the right way with features like 1/2 inch plywood construction, Ultra-Dur EVA foam interior padding, and commercial grade plated hardware. Its doghouse design creates easy multi pin snake connection. And the four heavy-duty casters, two of which are locking, make transport super easy and fast.
Specifications
Color: Black
Handles: Spring Loaded Carry Handles
Latches: Recessed Twist
INTERIOR DIMENSIONS
Interior Length: 35.50 "
Interior Width: 20.90 "
Interior Height: 8.00 "
EXTERIOR DIMENSIONS
Exterior Length: 36.50 "
Exterior Width: 39.70 "
Exterior Height: 11.00 "
Exterior Weight: 98lb.
Features
Custom fit for the Behringer X-32
1/2 inch plywood construction
Doghouse Design for easy multi pin snake connection
Ultra-Dur EVA foam interior padding
Commercial Grade Plated Hardware
Four Heavy-duty Casters (two) locking