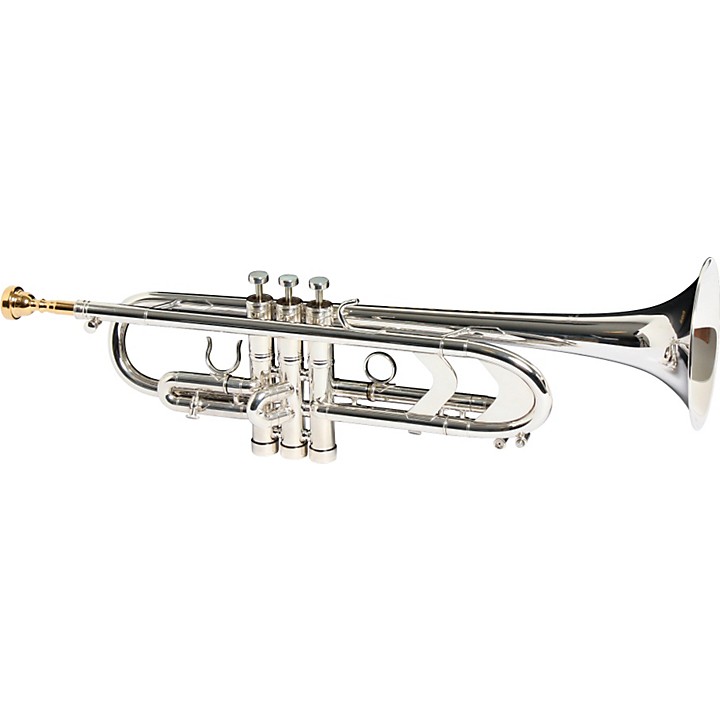 The most versatile Getzen model available.
The Getzen 3003 Genesis Custom Series Bb Trumpet is a top performing instrument in a class of its own. The 3003 Genesis Series features a .462-inch bore combined with the Interchangeable Leadpipe System (I.L.S.) with both standard and open leadpipes. Its bell has a large throat and is made from one-piece, hand-hammered yellow brass for a large, open sound capable of reaching the back of any room. The Getzen 3003 Genesis Custom Series Bb Trumpet includes a 1C mouthpiece and wood shell case with external music pocket.
Powerful, versatile, and cutting-edge are terms used to describe the 3003 Genesis Custom Series. The innovative design provides an exceptionally free and open blowing trumpet. This creates a powerful, round tone while performing responsively throughout the entire register. With edgy styling, one-of-a-kind finishes, and the ground breaking I.L.S., the Genesis Custom is clearly one of the most unique and desired trumpets around.All Getzen Custom Series instruments are covered by the Getzen Platinum Warranty, which offers a lifetime guarantee against defects in workmanship and materials on all parts of the instrument. Getzen also offers a Transferable Lifetime Piston Warranty which guarantees the piston valves are to be free from defects in workmanship and materials for the life of the instrument. Should any piston defect occur, Getzen will repair or replace the piston at their discretion.
Specifications
Key: Bb
Bore: .462"
Leadpipe: Interchangeable Leadpipe System (I.L.S.)
Leadpipe Material: Yellow Brass
Bell: 5-1/8" large throat, one-piece, hand hammered
Bell Material: Yellow brass
Valves: Nickel silver piston
1st Valve Slide Adjustment: Thumb saddle
3rd Valve Slide Adjustment: Fixed ring
Features: I.L.S. with standard and open leadpipes; one-piece, hand hammered large throat bell
Case: Wood shell with external music pouch
Mouthpiece: Yes
Finish: Lacquer or Silver-plate