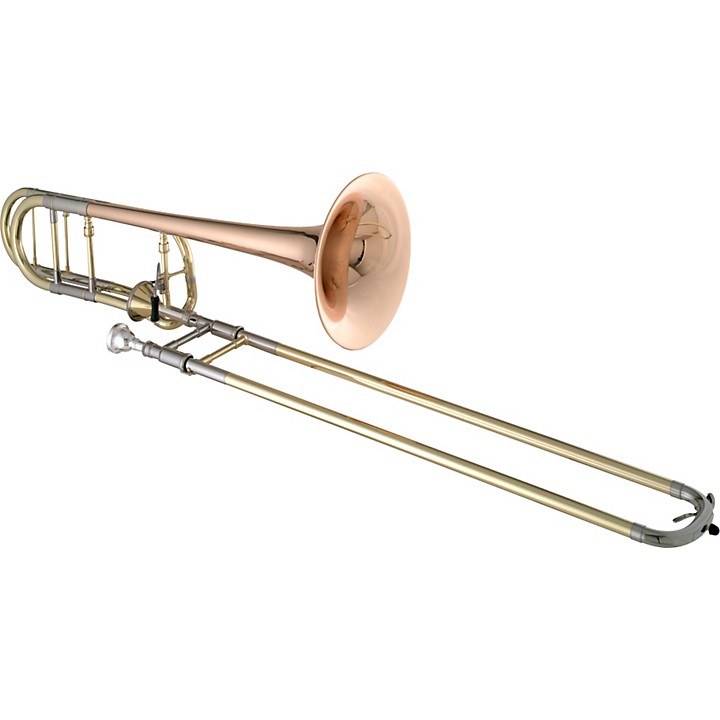 A professional trombone with three interchangeable leadpipes.
The Getzen 3047AF Custom Series F-attachment trombone was designed with the demanding professional player in mind. The 3047AF Series features a .547" bore with three interchangeable leadpipes to offer different levels of openness to the player. This allows the musician to customize the response of the instrument. The 3047AF Series also features an open-wrap F-attachment combined with a hand-fitted axial flow valve for minimal resistance. The Getzen 3047AF Custom Series F Attachment Trombone includes a hardshell wood case and Griego Custom mouthpiece.

Created in the Getzen ProShop from tried-and-true designs, each Custom Series trombone is available in yellow or red brass bells along with the flexibility of three interchangeable leadpipes. With these outstanding features, combined with unmatched craftsmanship, it's plain to see why Getzen Custom Series trombones are an industry leader.

All Getzen Custom Series instruments are covered by the Getzen Platinum Warranty, which offers a lifetime guarantee against defects in workmanship and materials on all parts of the instrument.
Specifications
Key: Bb/F
Bore: .547"
Leadpipe: Interchangeable
Leadpipe Material: Yellow brass
Bell: 8.5" with soldered rim
Bell Material: 22 gauge yellow or red brass
Handslide: Standard
Handslide Material: Yellow brass outer and nickel silver chrome-plated inner tubes
Handslide Crook Material: Nickel silver
F Attachment Wrap: Open
F Attachment Valve: Axial flow
Features: Three interchangeable leadpipes; axial flow valve open-wrap F-attachment
Case: Wood shell
Mouthpiece: Griego CS5
Mouthpiece Shank: Large
Finish: Lacquer