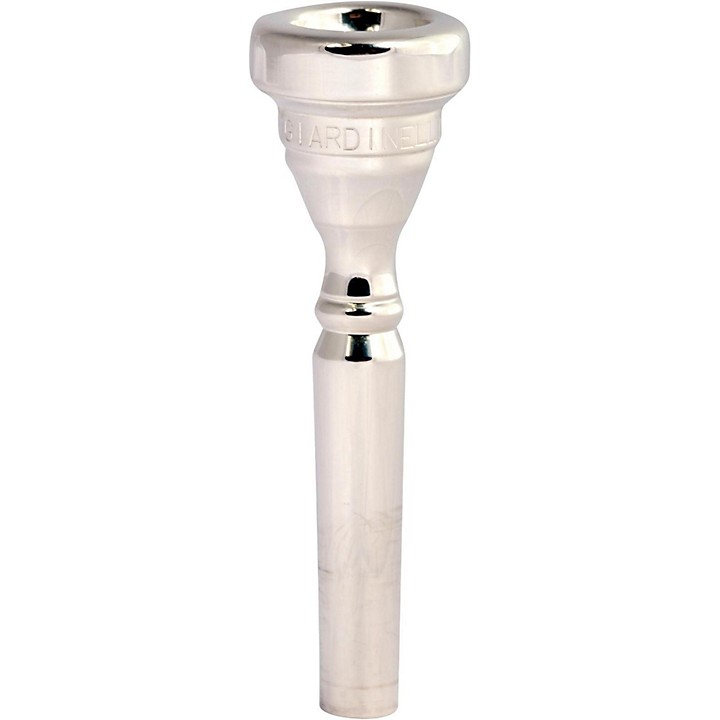 Reliable, affordable mouthpiece.
The trumpet mouthpiece by Giardinelli is a special gem that stands out from the crowd. Its silver construction not only enhances its visual appeal but also contributes to a remarkable richness and warmth in the sound produced. The carefully designed cup and backbore ensure excellent projection and control, allowing for effortless playing across all registers. With a range of sizes available, musicians can find their perfect match for optimal tonal characteristics and comfort.

The Giardinelli trumpet mouthpiece is a testament to the brand's commitment to excellence, offering a superb playing experience that inspires and captivates. Elevate your trumpet playing to new heights with this exceptional mouthpiece and discover the difference it can make in your musical journey.
Specifications
3C: medium cup depth, 16.3 mm approx. cup depth, medium wide rim, general purpose mouthpiece
5C: medium cup depth, 16.25 mm approx. cup depth, medium wide rim, for the advancing musician
7C: medium cup depth, 16.20 mm approx. cup depth, medium wide rim, great for students