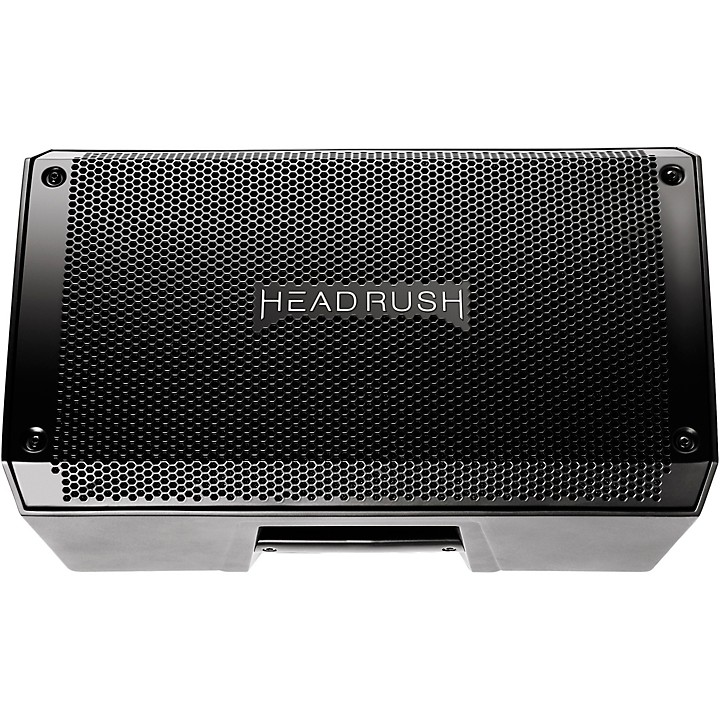 Make sure your modeling rig is heard loud and clear with 2,000W of power.
The HeadRush Pedalboard and Gigboard have stormed the market with groundbreaking innovation in FX and amp modeling. Now that you've elevated your rig to the innovative standards of today's modelers, don't rely on the limited frequency response of a traditional amplifier or PA speakers. You need the FRFR-108.

The HeadRush FRFR-108 is a lightweight 2,000W, full-range, flat-response powered cabinet that perfectly complements your HeadRush Pedalboard, Gigboard or any other multi-FX/amp modeler to give you a realistic, room-filling sound with the authentic feel of a speaker pushing air.

Specifications
Power handling: 2,000W
Speakers: 1x8"; high-frequency compression driver
Two XLR/TRS 1/4-inch combo inputs with independent volume controls and clip indicator
Contour EQ switch
Ground-Lift switch eliminates unwanted noise
XLR output sends your mix to the front of house or links additional FRFR-108 cabinets
Tilt-back design that can be pole-mounted
Weight: 19 lb.