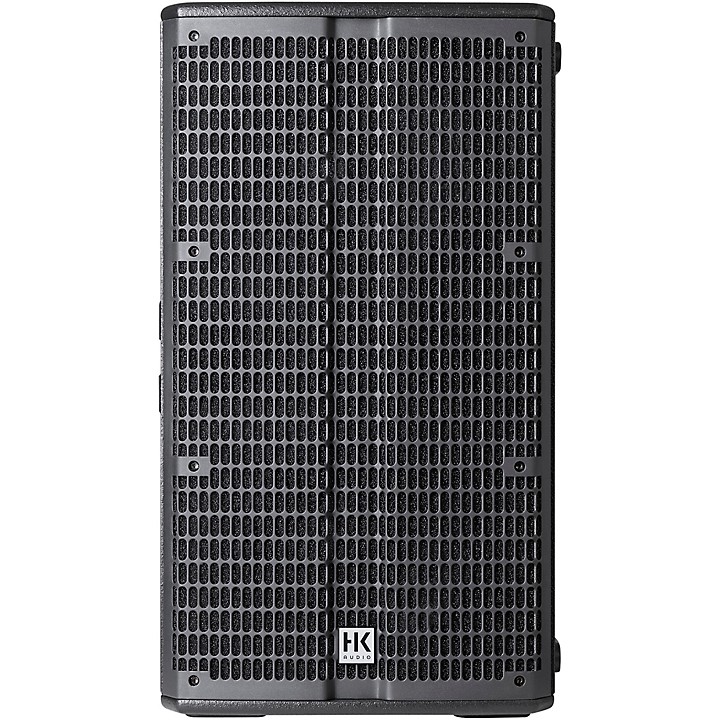 Dual 10" subwoofer with dual power amps.
The E 210 Sub AS system subwoofer comes with two 1,200-watt amps. Power amp number one drives the two internal 10″ woofers, with plenty of juice left over to run an external passive type L Sub 1200. The second power amp delivers 900 watts at 2.6 ohms to drive up to three E 835s (or six E 435s).
Specifications
Speaker Configuration
Active/passive: Active
Type: Subwoofer
LF driver: 2 x 10"
Power
Amplifier class: D
Wattage: 2400W
Mixer/preamp: No
Audio
Frequency response: 38 Hz - 150 Hz
Coverage pattern: Not applicable
Inputs Outputs
XLR: 2
SPEAKON: 2 (1 Sub, 1 Mid/High)
Enclosure
Width: 38 cm
Height: 67 cm
Depth: 56 cm
Weight: 80.8 lb.
Features
Subwoofer with two 1.200-watt amplifiers
Two 10″ woofers
Covers larger sound reinforcement applications
Drives up to six E 435 / three E 835 line source loudspeakers
Additional Speakon output for connecting an add-on L SUB 1200 bass bin
Four filters (variable to match the number of mid/high line sources)
Two E-Connect couplers with an integrated signal bus