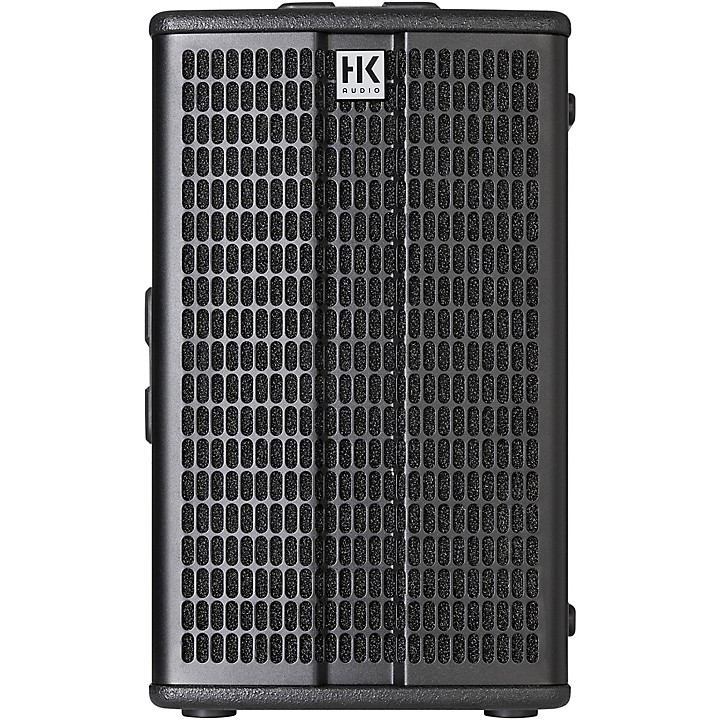 Powered subwoofer with powered outputs for ELEMENTS systems.
The HK Audio E 110 Sub AS is remarkably compact and light, yet its two onboard 600-watt power amps deliver twice the performance of the E 110 Sub A. And that makes this subwoofer the perfect choice if you wish to flexibly extend an ELEMENTS PA system. With the E 110 Sub AS you can run an additional E 110 Sub and up to two E 835 mid/high units for a total of 16 broadband speakers.

Specifications
Speaker Configuration
Active/passive: Active
Type: Subwoofer
LF driver: 10"
Power
Amplifier class: D
Wattage: 1,200W
Audio
Frequency response: 45Hz–150Hz
Coverage pattern: Not applicable
Max SPL: 139dB
Inputs Outputs
XLR: 1
speakON: 2 (1 sub, 1 mid/high)
Enclosure
Width: 30 cm
Height: 48 cm
Depth: 46 cm
Weight: 40.8 lb.
Features
Subwoofer with two 600-watt amplifiers
Extendable to configure larger PAs
Compact, lightweight and powerful
Powers up to four E 435/two E 835 line sources and a passive E Sub 110 subwoofer
Two E-Connect couplers with an integrated signal bus