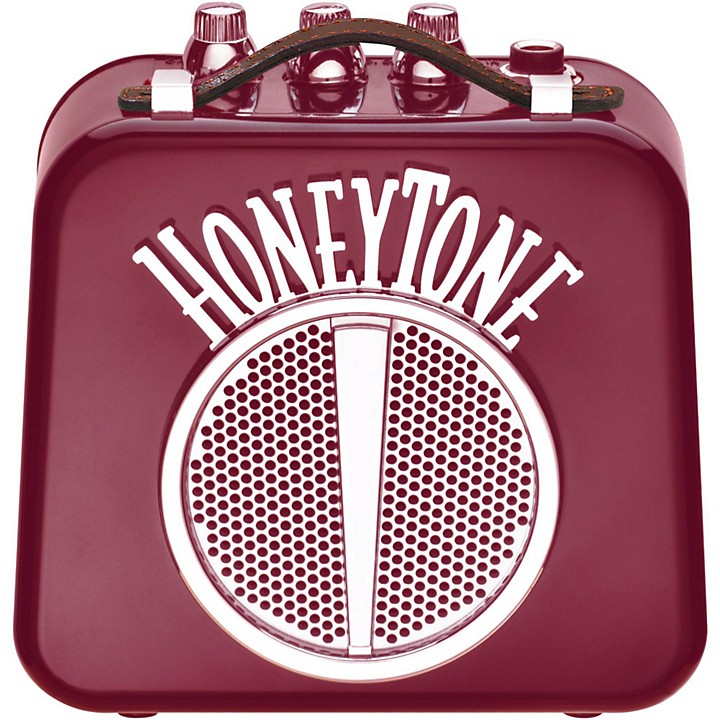 Retro styling and vintage tone in a mini amp!
The HoneyTone N-10 Guitar Mini Amp packs an impressive punch. Though diminutive in size, this portable powerhouse produces clean and overdriven tones that stand up to full-size combos. Perfect for practice, performance or recording, the N-10's leather handle and belt clip provide comfortable portability, while its headphone jack allows for private playing. Volume, tone and overdrive controls put a spectrum of sounds at your fingertips. For guitarists seeking a mighty mini amp, the HoneyTone N-10 delivers.


Volume and Tone to Spare
Don't let the N-10's compact size fool you—this mini marvel cranks out ample volume and a range of tones. Its volume control provides plenty of power for practice and performance, while separate bass and treble controls enable you to shape your sound. From bright and crisp to deep and throaty, the N-10 has you covered.


Overdrive to Kick It Up a Notch
For extra grit and gain, flip on the N-10's overdrive switch. This boosts the amp's preamp to deliver a dose of tube-like breakup, ideal for rocking leads and power chords. Adjust the overdrive and tone controls to dial in the perfect amount of dirt—from subtle boost to all-out distortion.


Perfectly Portable
Weighing in at just over a pound, the N-10 won't weigh you down. Its leather handle and belt clip make it easy to transport to band practice, an open mic or a spur-of-the-moment jam session. A headphone jack also allows for quiet practice in close quarters. Wherever you and your guitar wander, the HoneyTone N-10 is ready to rock.


Features
Great clean and overdrive tones
Leather handle
Belt clip
Headphone jack
Volume, tone, and overdrive