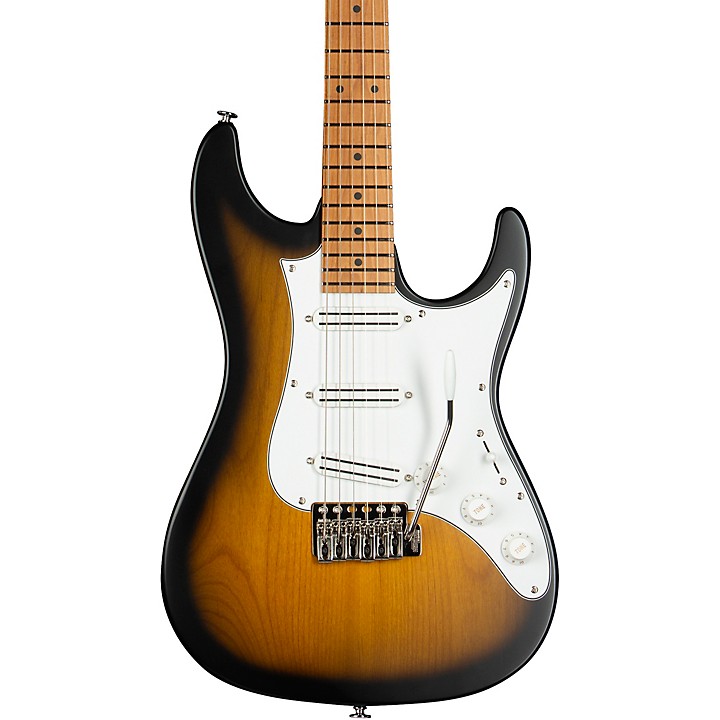 The new Ibanez AZ signature model from critically-acclaimed guitarist Andy Timmons
The Ibanez AZ series ATZ100 is a signature model from legendary guitarist Andy Timmons. Based on the Ibanez AZ Prestige model, the ATZ100 includes all of the same advantages of any other AZ model. But it also includes many new features favored by Timmons and not yet offered in any other models.

The ATZ100 features a one-piece maple neck made with S-TECH wood, which is processed with a special nitrogen-heat treatment. This process increases the wood's stability and durability. It also helps with water resistance and tolerance to changing temperatures. The neck is sealed with an oil finish, which makes it feel like a well-played neck. The ATZ100's fretboard width is slightly thinner than the Prestige AZ. It measures 40.5 mm at the nut. Its grip shape is also slightly thicker to mirror Timmons' famous AT guitar.

The ATZ100's body fits player naturally and comfortably. It has a shallow body back contour and big forearm contour. The body has a deep waist and different radius on each body edge curve (3 mm on the top and 8 mm on the back), making it easier to play when standing or sitting.

All three pickup positions of the ATZ100 are installed with Timmons' favorite DiMarzio The Cruiser pickups. This pickup combination delivers single-coil tone, vocal-like mids and a bit of added strength to the bass. These pickups also prevent string drop-outs and magnet pull, which can kill sustain. The guitar also includes a Smooth Taper volume filter, which maintains highs at low volumes and provides more even tone.

The Wilkinson-Gotoh VSVG tremolo features smooth arm action. The unique design of its long baseplate holes help accurate pitch return by stopping binding. Its locking bent-steel saddles provide a vintage tone and feel. The staggered string holes help keep the string angle consistent and increases tuning stability. The Gotoh Magnum Lock tuners also help with stable tuning. Its H.A.P. (Height Adjustable Post) system allows for changes of string height to achieve the right tension and angle for each string.

Specifications
Alder body
ATZ Oval C S-TECH WOOD roasted maple neck
S-TECH WOOD roasted maple fretboard with black dot inlay and Luminlay side dots
Jumbo stainless steel frets
Wilkinson-Gotoh VSVG tremolo bridge
DiMarzio The Cruiser pickups in HHH configuration
Gotoh H.A.P-M locking machine heads
Chrome Hardware
Bone nut
Hardshell case included
Features
Alder body, S-TECH WOOD Oval C roasted maple neck
S-TECH WOOD Oval C roasted maple fingerboard, Luminlay side dots
DiMarzio The Cruiser pickups (HHH), Smooth Taper volume filter
Gotoh H.A.P. locking tuners, Wilkinson-Gotoh VSVG tremolo