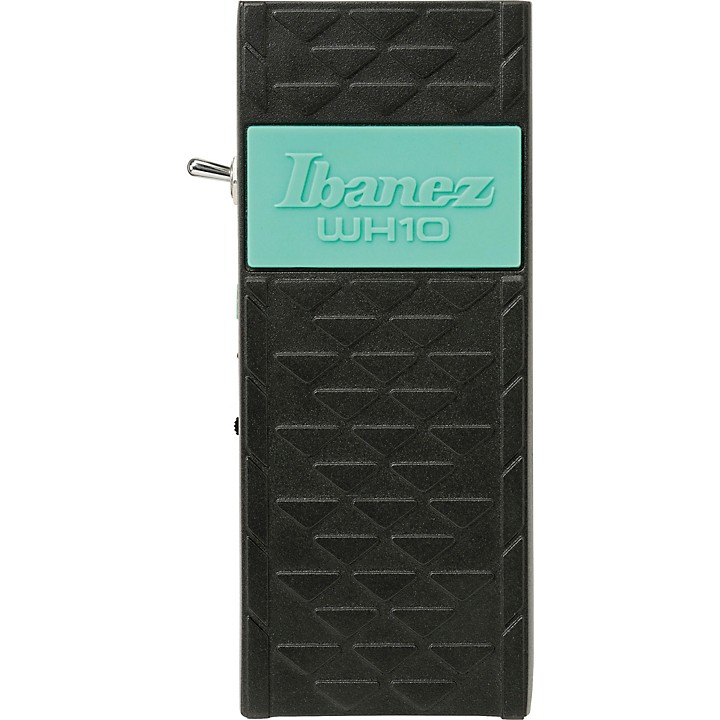 This durable, versatile wah sounds amazing for guitar and bass.
The Ibanez WH10 series has remained a highly popular pedal due to its unique features: guitar/bass range switch, mix control, and multiple feedback opamp circuit. The guitar/bass range switch enable the user to select the frequency range the pedal affects. The guitar mode is from 350Hz to 2.2kHz and bass mode is from 175Hz to 1.1kHz. A mix knob allows control over the intensity of the wah sound.

The WH10 series also is the first wah pedal to utilize a multiple feedback opamp circuit. This creates a much different sound when compared to the more common inductor based wah. It also includes a volume boost for added flexibility.

The Ibanez WH10V3 wah effects pedal also features a switchable bypass. This allows the user to select either true bypass or buffered bypass. In true bypass mode, there is no loss of signal strength/frequencies. For those concerned about any noise when engaging the pedal in true bypass mode, players also have the option to use the same buffered bypass from the previous V2 model. The WH10V3 features a highly-durable, die-cast aluminum body with a distinctive black finish.
Specifications
Modes for guitar or bass
Volume boost
True or buffered bypass
Die-cast aluminum body