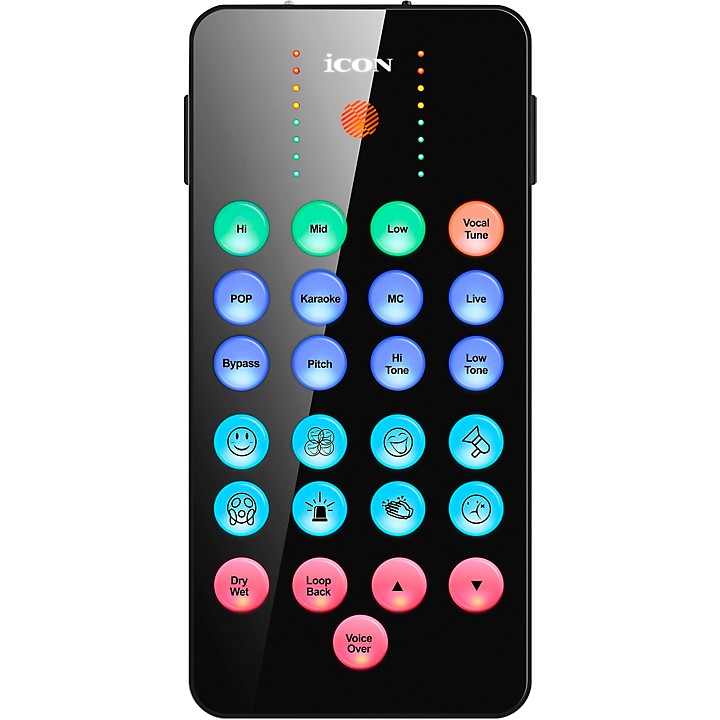 Connects directly to your smartphone.
LivePod Plus is the World's first Smartphone-sized Micro Studio for Live Streaming and Recording.
This easy to use device connects directly to your smartphone and gives you everything you need to take your live streaming audio to the next level. It literally fits in the palm of your hand, and lets you change effects at the touch of a button.
Features
8 Vocal FX presets specially designed for singing and speaking in a variety of styles
High, Mid and Low EQ adjustments help you dial in your sound
Vocal Tune automatically shifts your pitch and tunes your vocals
Echo adjustment on select presets
8 built-in samples including Fun, Laugh, LOL, Siren, Thrill, Air-horn, Clap and Slap
3.5mm Mic-In input jack; 3.5mm Line-In (BGM) stereo input jack
3.5mm headset output jack; 3.5mm Line Out output jack
5V phantom power for 5V condenser mic input
3.5mm TRRS phone jack for direct connection with mobile phone
Direct monitor control switch
Voiceover mode button ducks audio when background music is present
Dry Record button allows you to turn effects on or off
8-LED Mic Gain level metering; 8-LED Line-In (BGM in) gain level metering; 4-color LED for battery level indicator
Micro-USB rechargeable battery jack
Mic-in Gain control; Line-In (BGM) Gain control
The trademark iCON build quality in a sturdy metal housing