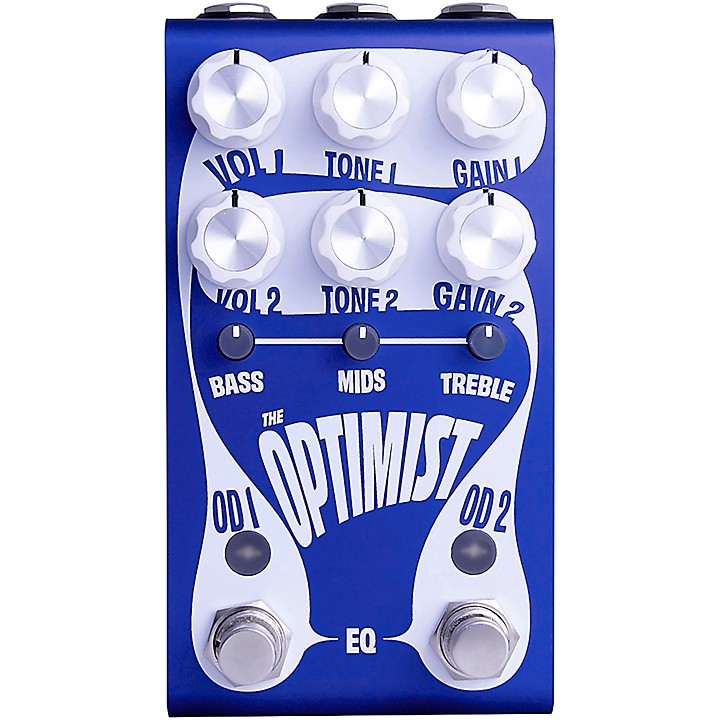 Create inspiring lead and rhythm tones with optimal MIDI control.
The Optimist Warp Edition effects pedal from Jackson Audio and Cory Wong is an all-in-one product for creating premium lead and rhythm tones. It includes the natural-sounding OD1 overdrive—a meticulously reproduced circuit with germanium diodes, updated with an active EQ to take your sound into uncharted territory. It is complemented by the OD2, designed to be perfectly flat across the full range of the guitar, and ideal for rhythm work and a harmonic enhancer for OD1. The Optimist is tailor-made for guitarists, with MIDI control over all functions, easy integration into any rig and ultimate sound-shaping possibilities.
Specifications
Input impedance: 1 M
Output impedance: 100 K
Power supply: DC
Voltage input: 9V
Center negative min current required: 150mA
Dimensions: 2.7" x 4.875"
Features
MIDI control over all functions, including OD1, OD2 and EQ
Easy integration into any rig
Studio-grade EQ with high bandwidth and flat response at 12:00
+/- 12dB Boost/cut per control
Center detents on pots for easier neutral or flat response