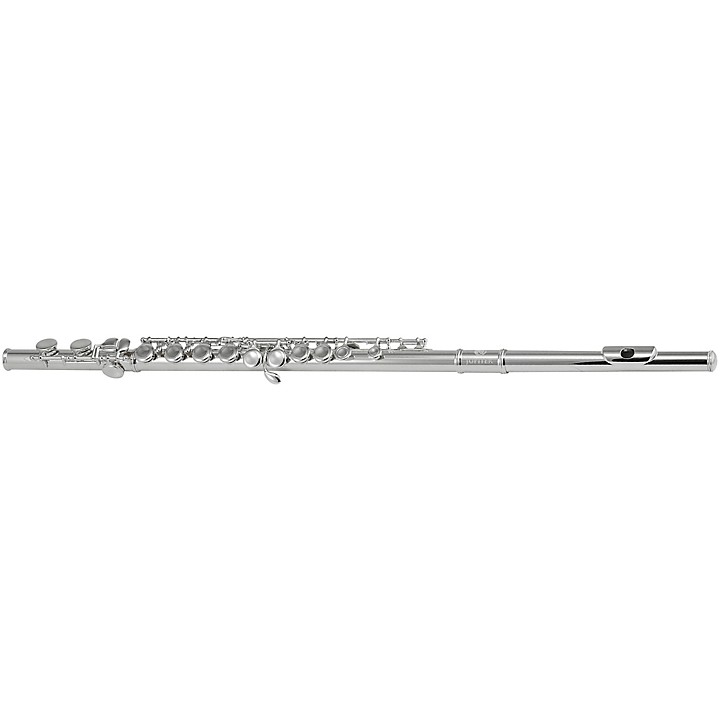 A great choice for the beginning flutist.
Brought to you by Jupiter, the JFL710A Flute is poised to launch a lifetime of musical discovery. Specially crafted for beginning flutists, this durable flute features nickel-silver construction with a silver-plated finish, providing an ideal balance of projection and warmth. Its offset G key facilitates comfortable hand position and fluid fingering. An included carrying case protects the JFL710A on the go.


Responsive Mechanism Promotes Expressive Playing
The JFL710A Student Flute's silver-plated keys move with precision under the lightest touch, allowing even the youngest musicians to develop proper technique from this versatile instrument. Its offset G key reduces hand tension for fatigue-free practice sessions and performances. When combined with plateau keys that facilitate easier fingering, the JFL710A's mechanism inspires expressive, emotive playing.


Nickel-Silver Construction Delivers a Full Tone
Handcrafted from durable nickel-silver, the JFL710A Student Flute produces a bold, resonant tone that carries beautifully. Its silver-plated finish enhances projection while providing an attractive shine. Ribbed construction adds further stability. Whether performing a solo or blending with fellow musicians, students will love the singing, sonorous tone of the JFL710A.


Durable Carrying Case for Safe Transport
The JFL710A Student Flute includes a rugged carrying case to protect it during transport and storage. Padded handles and a sturdy exterior shield the instrument from damage, while an interior pocket provides space for cleaning supplies and other accessories. This high-quality case gives students and parents peace of mind when taking the JFL710A Student Flute to and from lessons, rehearsals, and performances.


Specifications
Key of C
Silver-Plated Nickel Silver Body
Silver Plated Headjoint
Silver-Plated Nickel Silver Keys
Offset G
Plateau Keys
Top Adjustment Screws
Ribbed Construction
ABS Molded Case
Features
Silver-Plated Nickel Silver Body and Headjoint combine to provide not only durability but enhanced tonal quality and lasting beauty
Plateau Keys facilitate easier fingering for both the younger student as well as the more mature player
Offset G Key allows for more comfortable hand position reducing tension in the hands and wrists promoting more agile key response and reduced fatigue