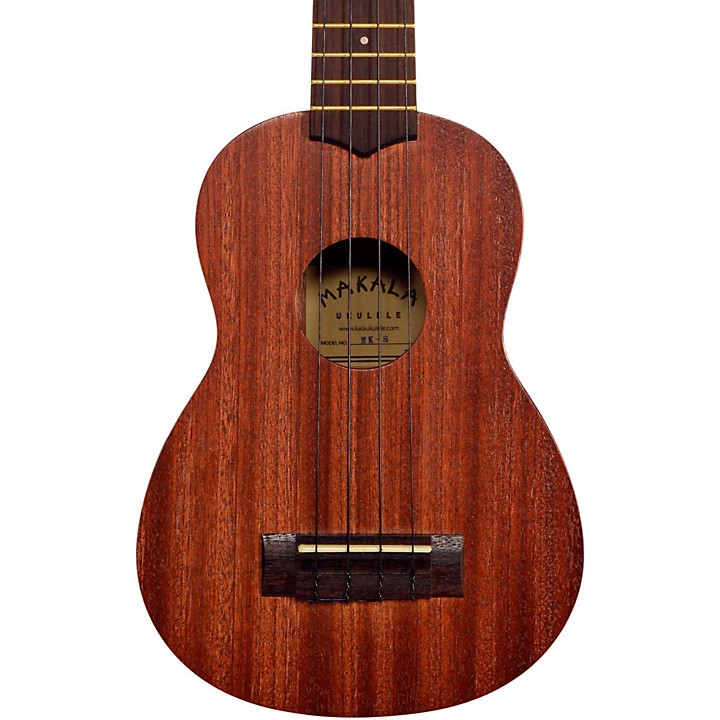 Solid and playable at an irresistible price.
The Makala Soprano Ukulele delivers impressive tone and playability at an incredible value. Constructed with premium mahogany for the top, back, and neck, this petite instrument produces a bright, resonant voice that sings. Its compact soprano size makes it ideal for players of all ages to hold and play comfortably. Scaled-down yet fully capable, the Makala Soprano Ukulele is fitted with high-quality components like brass frets, geared tuners, and an Aquila Super Nylgut string set.


All-Mahogany Body Resonates and Sustains
The Makala Soprano Ukulele owes its full, vibrant tone to its all-mahogany construction. Mahogany is a dense, lightweight wood that helps produce pronounced lows, clear highs and a focused overall sound. Its satin finish gives a smooth feel and allows the wood's acoustic properties to shine through unhindered. Expect this petite uke to resonate loudly and sustain notes with clarity.


Features
Soprano scale
Agathis body
12 brass frets
Rosewood fingerboard and bridge
Mahogany neck
Satin finish
Geared tuners
Case sold separately